GM Sends Volt Owners to Dealership for Fix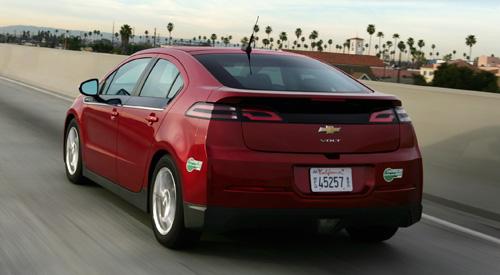 The Detroit News is reporting that GM told 4,000 owners of the
2013 Chevy Volt
to head to the dealership to fix a charging glitch that could shut down the electric motor. It's not an official recall, however; GM is calling it a customer satisfaction issue.
According to the newspaper, the problem only affects drivers who use the Volt's delayed charging function, which allows you to set up charge times. The affected vehicles could have a software glitch that causes the Volt to stall.
"We have received a few reports from owners that their electric motor has temporarily stopped working, resulting from a software anomaly when their vehicle is in the delayed time and rate charge mode. We're asking owners to bring their vehicles into their local Chevy dealer for a re-flash of the vehicle's control system, which should take less than an hour," GM spokeswoman Michelle Malcho told the Detroit News.
No accidents or injuries have been reported. GM contacted all affected Volt owners on Friday.
Related
GM upgrading 2013 Volt software to address glitch (Detroit News)
Research the 2013 Chevrolet Volt
More Volt News on Cars.com