NHTSA Releases Counterfeit Airbag Test Video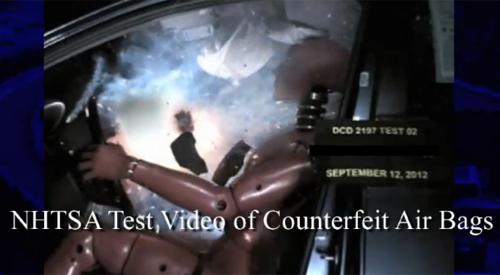 Counterfeit airbags are dangerous, and the National Highway Traffic Safety Administration wants consumers to see the risks for themselves.
Last week, NHSTA issued a report about a rise in the number of counterfeit airbags infiltrating vehicle repair shops, and the dangerous consequences to drivers. The group's tests have found that many of these bags consistently malfunction; issues reported range from non-deployment to shrapnel being projected during deployment.
Check out NHTSA's video demonstration below.
Related
NHTSA Warns of Counterfeit Airbags
More Safety News on Cars.com
Vehicle Recalls on Cars.com