Recall Alert: 2012 Suzuki Equator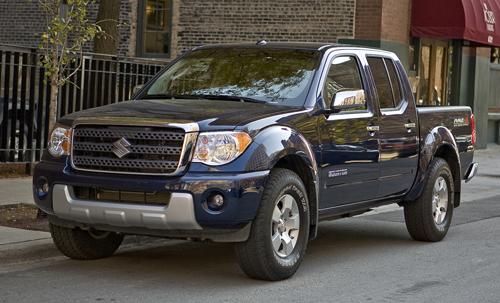 Suzuki is recalling 25 Equator pickup trucks from the 2012 model year because the front wheel hubs may wear prematurely and eventually crack, according to the National Highway Traffic Safety Administration.
The recall affects two-wheel-drive Equators built from June 19 through July 12. (You can check your vehicle's build date on a sticker on the driver-side doorjamb.) A broken wheel hub could reduce the driver's ability to control the vehicle, increasing the risk of a crash.
Since all the affected Equators have been quarantined at Suzuki dealers prior to being sold, a notification letter will not be issued, NHTSA says. Dealers will replace front-wheel-hub assemblies; call Suzuki at 877-697-8985 or NHTSA's vehicle safety hotline at 888-327-4236 for more info.
Related
More Recall News
More Suzuki Equator News
Research the 2012 Suzuki Equator