What-If Game Narrows Car No. 2 Choices Quickly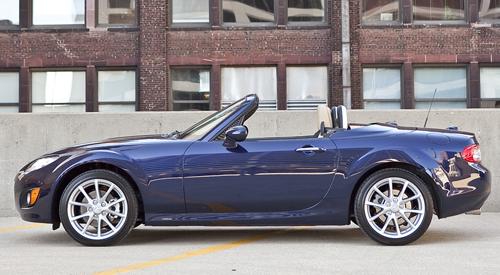 My husband Rich's car is in need of serious repair, and the hard truth is we need to be thinking about a new (or new-to-us) car. This conversation should be entertaining to have because a second car gets to be the fun car, right?
We already have my family-hauler, and our kids are almost out of their child-safety seats. That means we have more flexibility when it comes to choosing a second car.
Our irrational selves see no reason why we can't find something to meet Rich's requirements of a car with two doors, rear-wheel drive, a loud engine and no roof. I'm on board instantly! What if we did a BMW Z4 or a Mazda MX-5 Miata? How great would either of those contenders be for date nights, commuting or even during the day when the kids are at school?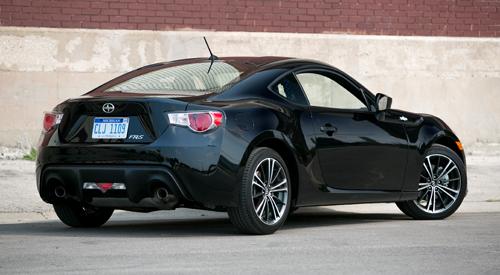 There are many days of sunshine and mild weather here in Colorado, so I'm surprised there aren't more convertibles here. But what if my larger car is unavailable for some reason? We still need to seat four in our fun car, which nixes the Z or MX-5. If we keep our convertible requirement, I'd totally be up for a
Volkswagen Eos
or a
Volvo C70
since they're both turbocharged. I pondered a
Chrysler 200 convertible
. It's roomier than the others, but the 200 and the other larger convertibles don't have rear-wheel drive. Guess which convertible does? It's the car that most meets our criteria: the
Mercedes-Benz E350 Cabriolet
.
And, what if my car is unavailable during my son's hockey season? We need a place for his bag and my daughter's golf bag. I know we shouldn't buy a car based on our kids' potentially fleeting activities, but they'll always be doing something, which usually requires stuff. So, a minuscule trunk shared with a retractable hardtop probably isn't an option.
Well, we can still focus on smallish cars. We can do a coupe! And we can still do rear-wheel drive. If we were willing to sacrifice the convertible then we almost could do a Scion FR-S or Subaru BRZ. What if there's enough snow on the ground to make a rear-wheel-drive car a total hassle? OK, maybe we should at least think about front- or all-wheel drive. This fun-car conversation is getting more rational by the moment.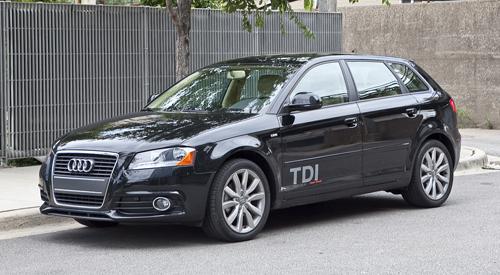 While I'm not opposed to discussing rational choices, I'm losing my enthusiasm. I asked Rich what his favorite test car of mine has been and he says, the
Audi A3 TDI
. I scowl, "The one that is neither a convertible, two-seater or has rear-wheel drive?" He laughs, but the fact is our second car can't necessarily be that dream car we've wanted. We realize we'll have to compromise on our dream car until the kids are out of the house. Rich adjusts his criteria to something more rational: a car that can take four adults to lunch, isn't too big, but is still fast and fun. A new search begins.
Related
Convertible Buying Guide
Coupe Buying Guide
Would You Teach Your Kid To Drive on That New Car?