2013 Mini Paceman: Up Close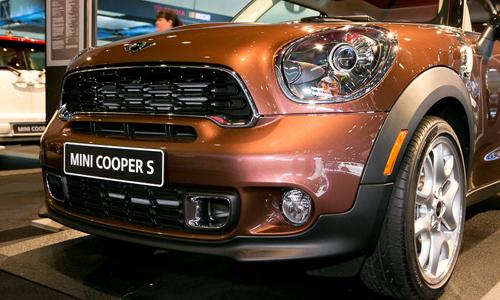 The two-door Mini Cooper Paceman rides the same 102.2-inch wheelbase as the related four-door Cooper Countryman, but don't take that to mean it has the same space inside or out.
More 2012 L.A. Auto Show Coverage
The Paceman is actually tad longer than the Countryman, but headroom for the two-position backseat is down half an inch; the shallower hatchback slope drops cargo volume to 11.6 cubic feet versus the upright Countryman's 16.5. Mini has yet to provide rear legroom specs, but I sat back-to-back in the Paceman and Countryman and the Paceman's backseat is cramped in all dimensions versus the well-packaged Countryman.
Such is what you pay to get a snazzier Mini. The Paceman is a looker – a chunkier, more rugged take on the Cooper hatchback. Cabin materials are much the same as the Countryman, albeit with conventional window controls on the doors rather than the whimsical dashboard switches found in other Minis. It's a response to J.D. Power and Associates' surveys, Mini aftermarket manager Len Wong told me. It seems too many new owners couldn't find the controls, which sit amid a row of other similar-looking switches ahead of the gearshift on most Minis. I found the original setup creative, so get it while you can; Wong said the 2013 Countryman will switch to door-mounted buttons.
Fold the front seats forward and passengers will have to squeeze through a narrow pass-through to get to the backseat. But the front seats return to wherever you had them rather than a default position that's usually too far forward and upright. Nice.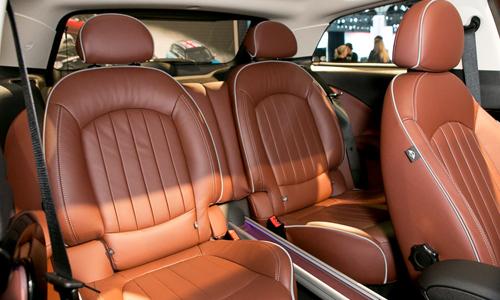 The Paceman will be the second Mini to offer all-wheel drive, but it loses a full inch of ground clearance versus the all-wheel-drive Countryman, whose 5.9 inches wasn't all that impressive to start with. Wong said Mini will mount more model variations across the trunk, as the Paceman does with "P-A-C-E-M-A-N." Will that help distinguish the brand's growing range? Let's hope so.