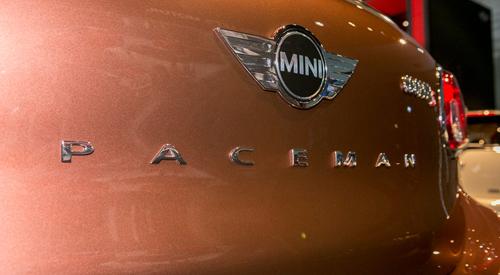 Minis have been known for their iconic, cute styling. The Paceman, however, deviates from this formula. It's part coupe and part SUV, and Cars.com reviewer Joe Bruzek thinks it's one very odd-looking vehicle.
More 2012 L.A. Auto Show Coverage
The all-wheel-drive Paceman is based off of Mini's first crossover, the Countryman. But the squat-looking car has some different styling cues. Watch the video below.