2013 Suzuki Kizashi: Get to Know it Before it's Gone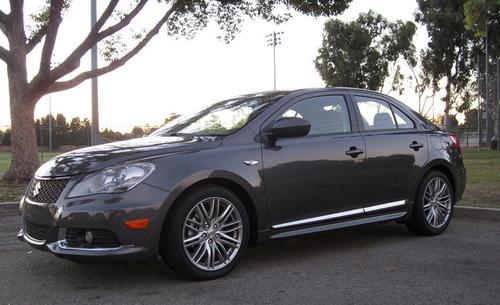 The Suzuki Kizashi isn't the most familiar name when talking family cars. Like most, I'd never even heard of a Kizashi, and I was expecting a cheaply made budget car that's similar to an off-brand DVD player you'd find at a big discount store.
After test-driving the 2013 Suzuki Kizashi, I found it's a well-equipped midsize sedan that delivers a comfortable ride and modern conveniences at a lower price than many of its competitors. Now that Suzuki's U.S. operation has filed for Chapter 11 bankruptcy, this is the time to find a deal making the Kizashi's price even more of a family-friendly feature.
With a base price of $20,794, including a $795 destination charge, the Kizashi is nearly $1,700 less than a 2013 Honda Accord ($22,470) or 2013 Nissan Altima ($22,490), and it's $2,056 less than a 2013 Toyota Camry ($22,850).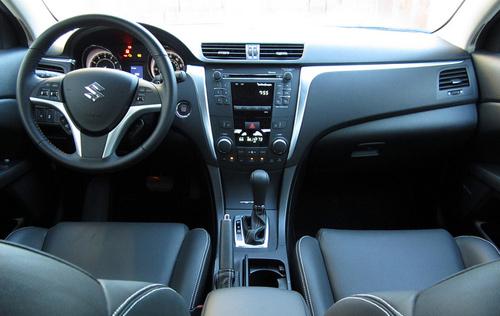 With the bankruptcy, there's an opportunity to save even more on this five-seater. If you're like most families who sacrifice options to keep costs down, you may be able to upgrade the Kizashi and still stay within budget. My test car, a midlevel Sport GTS with all-wheel drive, had a leather interior with heated front seats, a moonroof and Bluetooth streaming audio — all are a priority for my family — and a sticker price of just $26,204. Its interior might not be as pretty or high-tech as some of its competitors, but the features are still there.
For parents who like to drive, the Kizashi delivers good times without negatively affecting passenger ride quality. Its 2.4-liter four-cylinder engine delivers 180 horsepower and can be paired with a six-speed manual or continuously variable automatic transmission. It gets an EPA-estimated 23/30 mpg city/highway and uses regular gas. I particularly enjoyed the Kizashi's sporty, nimble feel on the road and found it much more responsive than another competitor I tested, the 2012 Chrysler 200.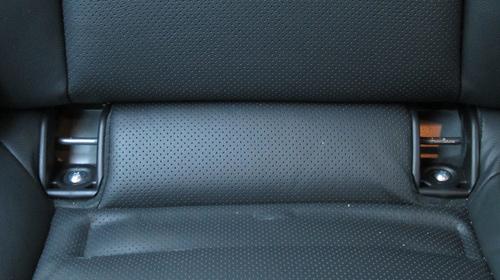 The Kizashi also earned bonus points in my book by featuring my favorite kind of Latch anchor access: removable plastic covers that reveal the anchors. This simple (yet genius) detail eliminates common frustrations usually involved in car seat installation. There's no digging, searching or sweating while trying to locate the anchor. I've typically only found this feature in Mercedes-Benz vehicles, so finding them inside the Kizashi was a welcome surprise.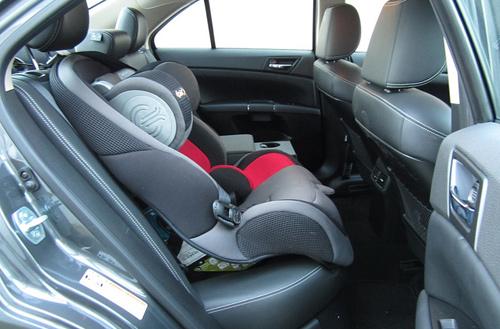 The Kizashi is smaller than its competitors, but there's enough room inside the cabin for most families of three or four. My small family fared well inside it, and my daughter's forward-facing convertible seat didn't make an impact on my husband's legroom in the front seat. However, a rear-facing car seat will eat into the front passenger's legroom.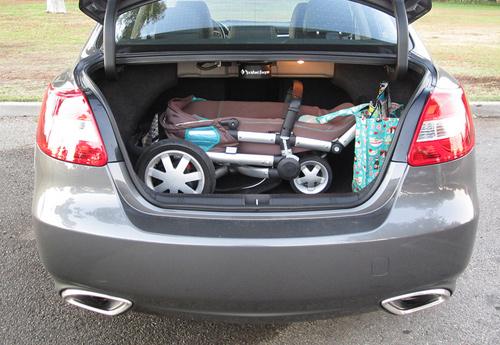 The cargo area is a little snug; I was able to transport most of what I needed without problems, but if yours is a family that likes to pack it in, you may need to do a little editing.
Although its time on dealership lots is limited, it's tough to find much fault with the Kizashi. Use its obscure status and numbered days to your advantage and snatch one up before the other families on your block find out about it.
Related
Research the 2013 Suzuki Kizashi
Suzuki Bankruptcy: What You Need to Know
Should You Buy a New Suzuki?