2014 Fiat 500L: Photo Gallery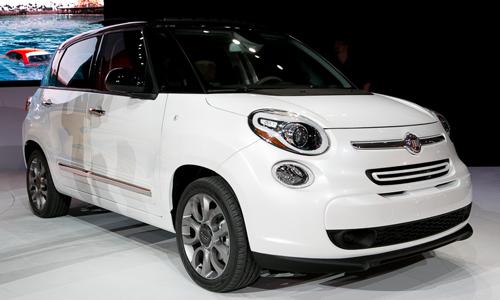 The 500L is Fiat's first attempt at a compact crossover for the U.S. market, and if the traditional 500's styling strikes you as cute, the L offers more of the same.
More 2012 L.A. Auto Show Coverage
Though styling is similar, the L is much longer and wider than the regular 500 and offers a couple model-specific design touches: Its blacked-out roof pillars combined with a contrasting-color roof really stand out, as does its unique-looking split A-pillar setup. Check out more pictures below.