2014 Mazda6 Gets Diesel Engine For U.S.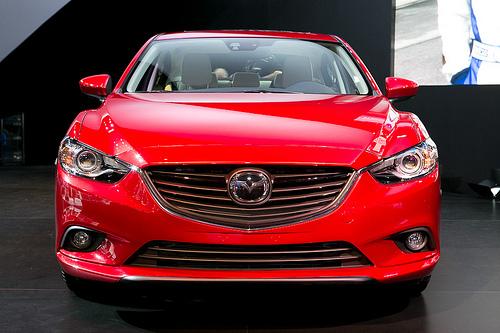 We've been covering the 2014 Mazda6 sedan for some time before its official introduction at the 2012 L.A. Auto Show, but we're still learning about the all-new sedan.
More 2012 L.A. Auto Show Coverage
Mazda will now be the second automaker to put a diesel engine into a mainstream midsize sedan, after the VW Passat.
The 2014 Mazda6 goes on sale in January 2013 with a gasoline-powered 2.5-liter four-cylinder engine. Sometime in the second half of 2013, the Mazda6 SkyActiv-D will hit dealers. The twin-turbo 2.2-liter four-cylinder diesel engine has no official specs in terms of power or fuel efficiency, but it will be slated above the 2.5-liter. There has been no official confirmation that a V-6 option is coming, either.
Both engines will team to a regenerative braking system Mazda calls i-ELOOP. Unlike systems in many hybrid cars, this one doesn't require a separate battery or electric motor. The system saves weight, which is crucial for improved gas mileage.
We'll have to wait even longer to find out mileage figures for both engines.