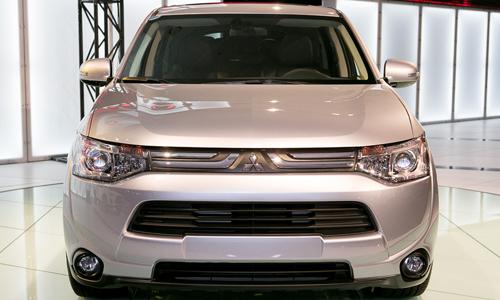 Earlier this year, I took a 2013 Mitsubishi Outlander on a long road trip with three other adults. My passengers weren't thrilled with the second-row comfort, and they made it clear — the whole way.
More 2012 L.A. Auto Show Coverage
A redesigned 2014 Outlander aims to improve seating comfort in all seven seating positions: two in front, three in the second row and two in the rear.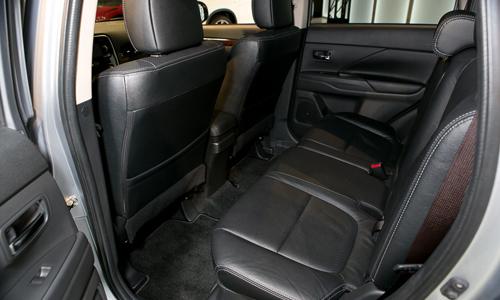 First seating impressions seem to validate Mitsubishi's improvements to the second row. Comfort is less like sitting on a park bench and a much more supple experience, at least with the leather-equipped Outlander on display at the auto show. My legs fell at an awkward angle on the previous Outlander, which now feels improved for 2014. The tiny third row is still extremely limited for an adult, with my knees highly elevated and my head hitting the top of the interior as I scrunched in the back.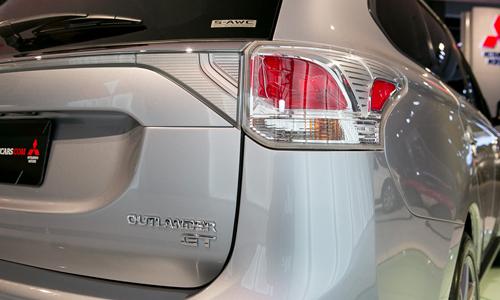 Also out back, I'm saddened to see the Outlander's unique clamshell tailgate is gone. In its place is the more common hatchback sans fold-down tailgate, which was one of the few on the market actually perfect for tailgating.
Mitsubishi also freshened the interior with higher-quality materials and a new dashboard design. It's different, though it doesn't look substantially improved as far as material quality. The new interior is better than before, however, and it makes the Outlander less of a dog than it is right now.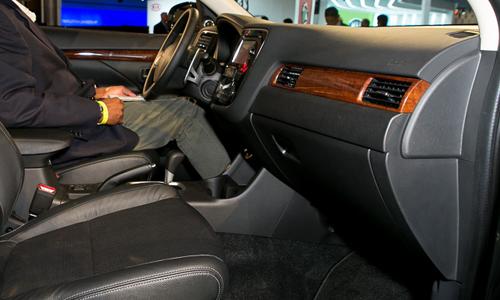 The exterior is also different and more modern, though I'm not convinced that it's better or worse. I'm a fan of Mitsubishi's aggressive and angular styling on the 2013, despite the current generation's age. Much of the Outlander's aggressive presence is now gone, with a more rounded front end for 2014.