2014 Porsche Cayman: Photo Gallery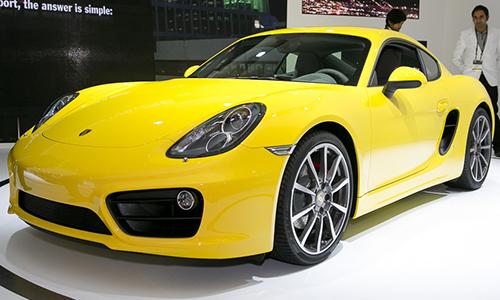 The Porsche Cayman's redesign follows the logical progression of its soft-top sibling, the Boxter, as it continues on a fast track to fuel efficiency. The sports coupe, bowing this week at the 2012 L.A. Auto Show, largely stays the course of its predecessor design-wise, adding new steel and aluminum pieces to the exterior in addition to a Boxster-like cabin with a flow-through center console and dashboard.
More 2012 L.A. Auto Show Coverage
Beyond the comparable appearance to the old Cayman, the new model is around 66 pounds lighter, and power is up by as much as 10 horsepower, depending on the trim level. Those two improvements increase quickness while improving fuel economy to a high of 32 mpg. Check out the gallery below.