2014 Porsche Cayman Video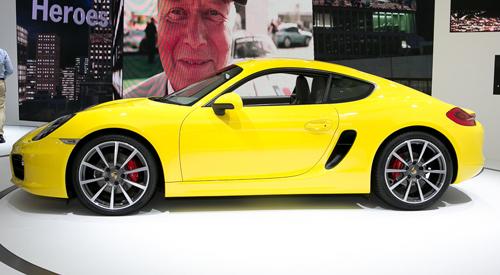 When the Porsche Cayman hit the market a few years ago, Cars.com reviewer Kelsey Mays thought it was the most exciting Porsche in the lineup. A 2014 update to Porsche's coupe expands on its evocative styling, Mays says.
More 2012 L.A. Auto Show Coverage
The 2014 Cayman is lighter and more fuel efficient, but it also gets more power this year. Check out the video below.