Cars.com Launches New Auto Show App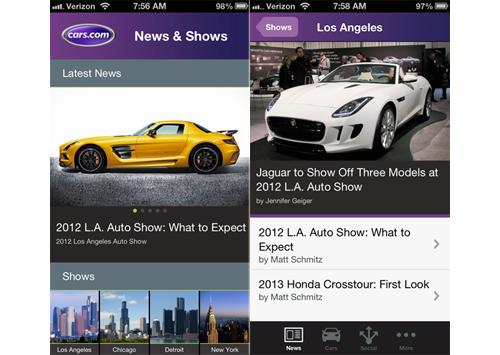 Do you love our auto show coverage? Do you want to have it with you wherever you go? Now you can.
Head over to the iPhone or Google Play app store and download the free Cars.com Auto Shows smartphone app, available now. It covers all the breaking news from the media days as it happens, all in one place, complete with photo galleries and videos.
The app is more than just a way to follow breaking news, though. When you're at the show during the public days, you can sort by automaker to make sure you're not missing anything when you're at each stand.
Let us know what you think in the comments and of course by rating the app in the app store.
Download the iPhone App
Download the Android App