Hurricane Sandy Recovery: Automakers Pitch In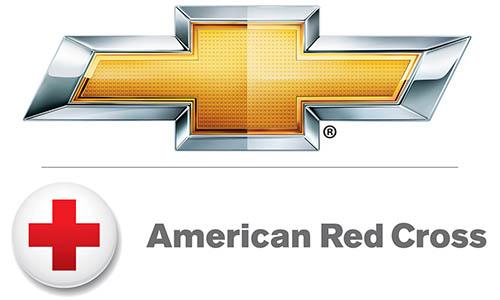 Million-dollar donations to Hurricane Sandy-relief efforts from high-wattage celebrities like Lady Gaga are guaranteed to make headlines, but automakers are also making major contributions to help those impacted by the storm. Many automakers have made contributions of as much as $1 million, started payment-relief programs and donated vehicles for use in disaster areas. That's in addition to varied discounts, cash-back bonuses and other programs aimed at helping storm victims replace damaged and destroyed cars.
Car-Payment Relief
For the scores of disaster victims facing with massive personal-property losses, Ford, Honda, Mazda, Nissan and Toyota are offering some leeway with regard to car payments.
Ford: Ford Credit's Disaster Relief Program allows qualified customers to delay one or two monthly payments, resuming regular payment schedules when their situations improve. Affected customers were sent postcards with contact instructions. Visit fordcredit.com and lincolnafs.com for more information. The offer is valid through Jan. 2 and requires a copy of a customer's insurance claim as proof the property loss resulted from Hurricane Sandy.
Honda: The automaker's financial services arm announced it was instituting temporary adjustments to policies on fee payments, late credit-bureau reporting, extensions of loan payments, waivers of late charges and other services when appropriate.
Mazda: The automaker's capital services division is assisting current customers in impacted areas by automatically waiving late fees on auto loans and leases, according to a news release. Customers who believe they are in an impacted area and are having trouble making a car payment can call 866-984-7718 (loan customers) or 866-984-7716 (lease customers) to confirm eligibility.
Nissan: Existing Nissan Motor Acceptance Corp. customers in Federal Emergency Management Agency-designated disaster areas are eligible for payment extensions. Qualifying lease and retail customers can get an extension for up to three payments without fees, the automaker said.
Toyota: Toyota Financial Services and Lexus Financial Services launched a customer-outreach campaign to lease and retail customers residing in the 13 states (plus the District of Columbia) designated by FEMA as directly impacted by the storm. The campaign will determine if customers are eligible for options including payment extensions and lease deferred payments, redirecting billing statements and arranging phone or online payments. Customers with questions should call Toyota at 800-874-8822. Lexus Financial customers should call 800-874-7050.
Vehicle-Replacement Programs
Companies also are offering a number of programs to help hurricane victims replace their damaged vehicles.
Chrysler: Chrysler Group announced a $500 cash-allowance coupon to be applied toward the retail purchase or lease of most 2012- or 2013-model-year Chrysler, Jeep, Dodge, Ram and Fiat models. The program runs through Jan. 2. Residents of FEMA-designated counties will be required to provide proof of an insurance claim indicating damage from the recent severe weather.
Ford: The automaker is offering eligible disaster victims a $500 bonus-cash savings toward the purchase or lease of a 2012 or 2013-model-year Ford or Lincoln vehicle. The incentive is available until January on both retail and leases.
Mazda: Shoppers in high-impact areas who have an insurance claim of damage or loss to their current vehicle can get $500 toward the purchase of a new Mazda. In addition, qualified customers have the option to defer their first payment for 90 days from the contract date on any new Mazda financed through the automaker's participating lenders.
Nissan: The automaker is offering employee pricing and discounted financing on Nissan and Infiniti vehicles to eligible buyers in FEMA-designated areas. The offer is extended through Jan. 2, a news release stated. Click the "disaster relief" link at www.InsideNissan.com for more information.
Volvo: Volvo is offering eligible customers employee pricing on a new vehicle, plus an additional $1,000 to help offset costs. Anyone who lives in a FEMA-designated area can claim the offer through Jan. 2. Click here for program details.
Thanks a Million
Leading the pack of big-money donors are BMW and Toyota — both announced contributions of $1 million to the American Red Cross and other nonprofit organizations. Meanwhile, Honda, Hyundai and Volkswagen have all announced $500,000 donations to Red Cross relief efforts.
The Honda donation will be used for the immediate relief of those affected by the storm, according to the automaker. Honda also will match its employees' personal contributions to the Red Cross on a dollar-for-dollar basis. Volkswagen reported it will provide matching funds to any employee donations made to the American Red Cross or the organization of their choice.
"The devastation caused by Hurricane Sandy has created enormous loss and challenges for millions in the storm's wake. We know how important the relief efforts of the Red Cross are and hope that our donation can make a difference in helping those still recovering from the extraordinary impact of this storm," John Krafcik, CEO of Hyundai Motor America, said in a statement.
Other big-dollar donors include the GM Foundation ($250,000), Chrysler Group LLC ($100,000), Mazda North American Operations ($100,000) and Ford Motor Company ($50,000).
Work-Vehicle Donations
On top of financial support for victims and aid organizations, Chrysler and Chevrolet are donating work vehicles to help deliver supplies and transport relief workers. Chrysler donated 20 Ram 1500 Tradesman pickup trucks to the American Red Cross. Chevrolet donated 50 Express cargo vans, Traverse crossovers and Tahoe full-size SUVs to aid recovery efforts.
Anyone interested in providing support to hurricane victims should go to www.redcross.org or call 800-RED-CROSS (733-2767).

Related
How Hurricane Sandy Could Affect Auto Sales
Automakers to Scrap Thousands of Sandy-Damaged Cars
Experts: Used-Car Prices to Rise in Wake of Hurricane Sandy