James Bond Cars You Can Afford

The newest James Bond movie, "Skyfall," hits theaters Nov. 9 and marks 50 years of Bond coolness in motion pictures. The epitome of James Bond impersonation goes to a car collector in Ohio who dropped $4.6 million for the actual 1964 Aston Martin DB5 movie car driven by Sean Connery in "Goldfinger" and "Thunderball." The rest of us have to settle for scale models of the quintessential spymobile, as even DB5s not driven by 007 are highly collectable and worth nearly half a million dollars in pristine condition.

But there's hope yet. After 50 years on the big screen, Bond has piloted countless spy, getaway and chase cars. They may not be as cool as a vintage Aston Martin, but there are affordable Bond cars available to attain ultimate Bond nerdom.
Memorable Bond cars used in the 1990s — like the BMW Z3 seen briefly in "GoldenEye" and the BMW 750 iL used in a wild remote-controlled car chase in "Tomorrow Never Dies" — are some of the most affordable. We searched Cars.com's national inventory to find the average asking price of each model of contemporary Bond car. Values of the 1976 Lotus Esprit from "The Spy Who Loved Me," 1971 Ford Mustang Mach used in "Diamonds Are Forever" and the 1961 Sunbeam Alpine in "Dr. No" came from collector insurance specialists Hagerty Insurance. Hagerty's price listed below reflects the average value of each model, which they determine through auction prices, dealer sales, asking prices and private-party sales.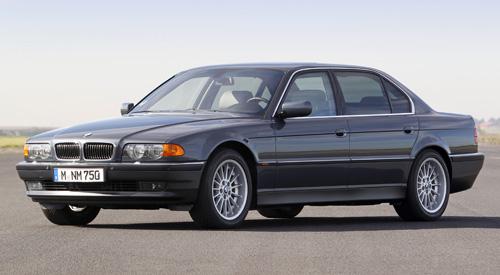 1997 BMW 750 iL in "Tomorrow Never Dies," $6,238
When new, the 322-horsepower V-12-powered 1997 BMW 750 iL cost $95,570 with destination charge and gas guzzler tax. In "Tomorrow Never Dies," the 750 iL was piloted by Bond via cellphone in the backseat, and the car wore rockets, machine guns and deployable metal spikes. What's that app called again? There's only one 1997 BMW 750 iL in Cars.com's national inventory, priced at $7,499. Kelly Blue Book estimates the retail value of a 1997 750 iL at $6,454 with an average 155,000 miles.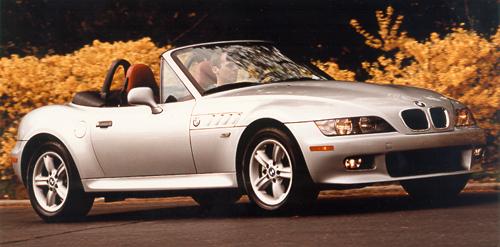 1996 BMW Z3 in "GoldenEye," $8,839
In 1996, a limited-run 007 James Bond Z3 roadster was available from the Neiman Marcus catalog. Twenty of these editions came with a screening of the movie with none other than Bond himself, Pierce Brosnan. One of the 007 editions sold for $24,500 at auction earlier in the year. There are currently 21 examples of the '96 vintage in Cars.com's inventory ranging from $4,995 to $13,500, but none of the Neiman Marcus variety.




1976 Lotus Esprit S1 in "The Spy Who Loved Me," $11,540
The Esprit used in "The Spy Who Loved Me" was most memorable as a submarine that could plant underwater mines and fire anti-aircraft missiles. There's no guarantee any car from 1976 will keep rain even out of the window seals, so don't try that in a non-Bond Esprit.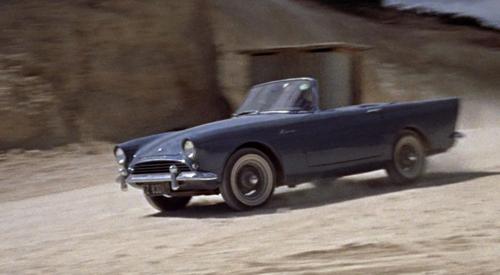 [Photo from Internet Movie Cars Database]
1961 Sunbeam Alpine in "Dr. No," $17,367
The Alpine was dubbed an honorable mention in a previous Cars.com Top 007 Cars list because it was a car the average guy could afford — not a Lotus or Aston Martin. Fifty years later, the Alpine is still an affordable classic-car option.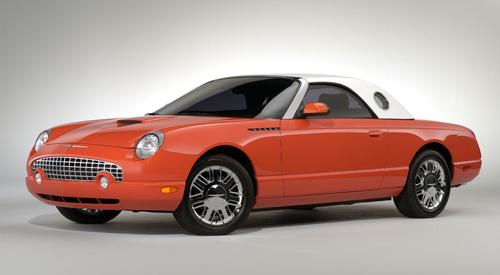 2003 Ford Thunderbird in "Die Another Day," $18,051
OK, it wasn't Bond's car, but Halle Berry drove it. That should be enough, right? It was for Ford because 700 commemorative James Bond edition 2003 Ford Thunderbirds were painted the same coral color as the car used in the movie. The most expensive 2003 Thunderbird in our listings is a 007 edition with an asking price of $39,995.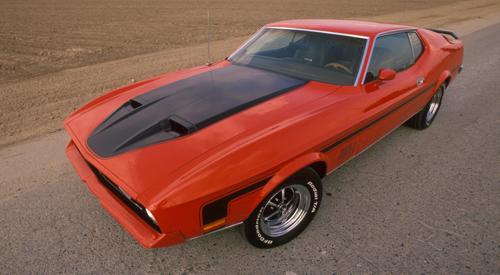 1971 Ford Mustang Mach 1 429-cubic-inch V-8 in "Diamonds Are Forever," $56,230
The 1971 Mustang Mach 1 Bond piloted in "Diamonds Are Forever" wasn't technically his. The car chase in the movie included a moment where the Mustang fit through a narrow opening by going on two wheels. The less-powerful 302 Mach 1 from 1971 is valued at $26,224.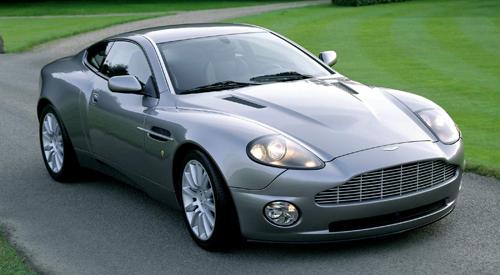 2002 Aston Martin V12 Vanquish in "Die Another Day," $77,130
What's a $70,000 car doing on an "affordable" list? Compared to more expensive Bond Astons like the DBS used in "Casino Royale" and "Quantum of Solace," you still get to say you own an Aston that was used as a Bond car but at a more affordable price. The least expensive 2002 Vanquish we could find on Cars.com had an asking price of $69,000.
Related
Top 007 Cars
LR Defender Double Cab in New Bond Film