Kia's UVO Texts When Teens Go Astray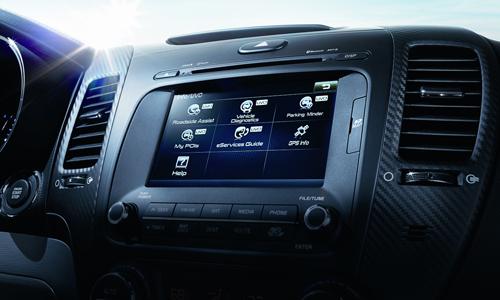 Don't want your kid driving to a certain part of town — say that sketchy neighborhood out west or the house of a friend that you're not so keen on? In the near-future, your Kia could send you a text message if they go there.
More 2012 L.A. Auto Show Coverage
It works through the automaker's new UVO with eServices, which expands on Kia's voice-activated UVO ("Your Voice") system with a smartphone application that enables parental controls, among other things. Besides the usual services — 9-1-1 assist and send-to-car Google Maps navigation in nav-equipped cars — UVO offers what Kia Forte product strategy manager Dan Tiet called "geo-fencing," or the ability to draw zones on a map and receive alerts when your car goes there.
Kia announced UVO with eServices at this week's Los Angeles Auto Show. It debuts on the 2014 Sorento and Forte, and Kia officials at the automaker's press conference confirmed it would roll out to most other Kia models in the next year. There's no subscription fee for the service, which works through an iPhone app. "It's a piggyback system," Tiet said. "It tethers to your smartphone."
Kia expects to expand the app to Android smartphones next spring. Other eServices features include a parked-car locator and, similar to Ford's Sync and GM's OnStar, vehicle diagnostics. Parents also can set a speed limiter when their teens get behind the wheel, Tiet said. That's similar to Ford's MyKey system, which gives parents the ability to set limits on vehicle speed, stereo volume and more.