Top 10 Best-Selling Cars: October 2012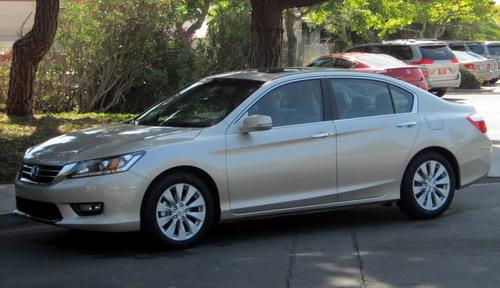 We
reported Wednesday
on Hurricane Sandy's impact to October car sales, with car shoppers across 13 states potentially delaying a purchase in the final week of the month while they assessed damage. One analyst noted that while some drivers would have to replace storm-damaged cars, others would end up keeping their clunkers because they had to spend money instead on damaged roofs or flooded basements. That wasn't the only impediment to auto sales: Rising MSRPs and lower discounts sent the average transaction price for a new car to $32,299 in October, according to CNW Marketing Research. That's $2,974 —
10.1%!
— more than a year ago.
Did all of these factors stymie an automotive recovery 16 months in the making?
It appears so. Sales rose just 5.8% for the top seven automakers — the Detroit Three plus Toyota, Honda, Nissan and Hyundai/Kia — which represents the slowest growth in six months. Ford stayed flat. Nissan, noting that the storm-ravaged Northeast is its largest market, fell 3.2%. Hyundai dropped 4.1%.
Ford estimates Hurricane Sandy, which hit an area responsible for roughly 25% of U.S. auto sales, will knock 300,000 off October's annualized selling rate,
Automotive News reports
. GM projects a similar impact, spokesman Fred Ligouri said, but sales chief Kurt McNeil
told CNBC
that sales "tend to snap back quickly after a disaster like this."
There were some bright spots. Honda posted big numbers for the Civic versus an inventory-strapped October 2011, and Accord sales improved 25.5% as the redesigned 2013 sedan ramped up inventory. Indeed, more than three-fourths of Accords in Cars.com national inventory are 2013s. Honda's best-seller fell short of the redesigned Toyota Camry — itself up 35.8% — by just 1,577 sales. Sales for Nissan's redesigned Altima picked up 12.8%, landing the car in third place among family sedans. Despite redesigned 2013 models in good supply, the Chevrolet Malibu (down 6%) and Ford Fusion (down 29.9%) faltered, however. Fusion shoppers have a glut of incentives — up to $3,250 — on the outgoing 2012 sedan but lower dealer inventory overall versus year-ago levels.
Despite a modest drop in its Jeep brand, Chrysler increased 10.2% on the strength of the Ram pickup truck, which saw its 30th consecutive month of year-over-year sales increases, and two minivans. Detroit's full-size pickups had a good month overall, with higher inventory for the Ram, Ford F-Series and GM's Chevrolet Silverado/GMC Sierra moving the group up a combined 9.3%. Ford said the F-Series (up 7.6%) had its best October since 2004.
Here are October's 10 best-sellers:
Related
How Hurricane Sandy Could Affect Auto Sales
Top 10 Best-Selling Cars: September 2012
More Automotive News