2014 Chevrolet Silverado, GMC Sierra Half-Ton Pickups Get Makeovers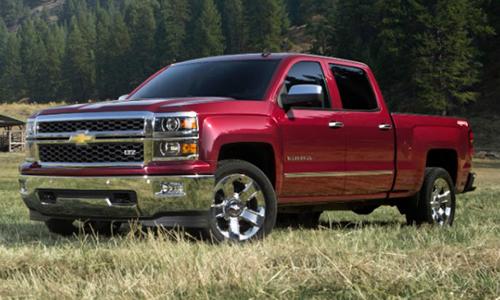 Perhaps our hopes were unfairly inflated for the 2014 Chevy Silverado 1500 and 2014 GMC Sierra 1500 pickup trucks after lengthy redesign delays. But put aside built-up anticipation over these new half-ton trucks and there's tons of stuff to be excited about. Both pickups offer three new engines, and the Silverado's in particular promises to be its most powerful and fuel efficient ever. Each has also had every inch of its body shaved, sculpted and tweaked for minimum drag.
Meanwhile, the interior design and materials for both have been impressively upgraded, with the Sierra's giving a trendy living room a run for its money.
Check out PickupTrucks.com for more info.
Related
The 2014 Chevy Silverado 1500: Revealed!
The All-New 2014 GMC Sierra 1500: Revealed!
New Sierra/Silverado Engines Leap Forward
New GM Interiors Will Set New Standard
While We Wait for GM, We Have a Few Questions