An L.A. Auto Show Photo Gallery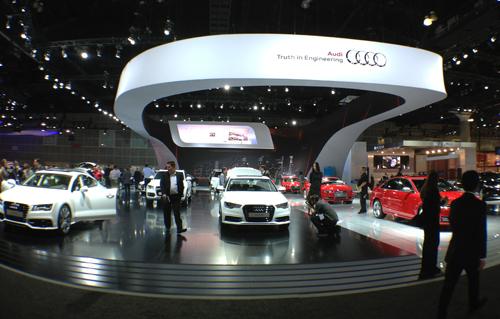 Staff photographer Evan Sears does a remarkable job of capturing the dozens of new models that debut at every auto show for Cars.com. As an editor wandering the show floor, however, I like to snap my own photos of what catches my eye with my smartphone. Last year, I discovered Olloclip lenses for my iPhone4 and fell in love with how it made my amateur shots look wild. This year, I was lucky enough to get the latest Olloclip for the iPhone5 just in time for L.A.
Check out the photo gallery below to see the results.