BMW i8 Spyder Concept: Photo Gallery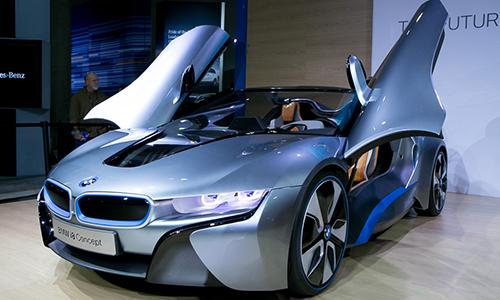 It may look like something out of near-future sci-fi, but the BMW i8 Spyder concept's future as a production car is nearer than it seems. The automaker has said it will build the high-performance hybrid plug-in by 2014. BMW has even brought some of its space-age features a bit more down to earth in preparation.
More 2012 L.A. Auto Show Coverage
Interior features, from tech to color schemes, now more closely resemble their production counterparts. While the convertible Spyder lacks a backseat, it's unlikely drivers will think long about that as they accelerate from zero to 62 mph while enjoying a 94 mpg combined rating. Check out the gallery below.