Drivers Make Safe Choices in Fave-Features Survey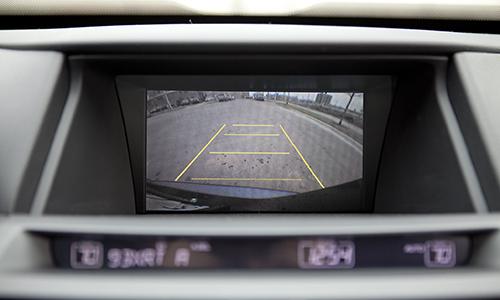 Heated windshield-washer fluid? It's OK, I guess. Foot-activated liftgates? Meh. Push-button gear selector? Yawn. When it comes to people's favorite features in cars, safety comes first.
In a survey conducted by national automotive-lease facilitator Swapalease.com, blind spot monitoring won the popular vote by a wide margin; 63% of the survey's 500 respondents said it's the feature they're most excited about. Other safety systems in the top five included collision avoidance (53.1%) and fatigue-reducing zero-gravity seats (38%). Voice command and large touch-screen controls received 38% and 37%, respectively.
"For all the talk of smartphone technology and car-performance features, today's drivers seem to prefer ways to keep them safe and secure in the vehicle," Scot Hall, executive vice president of Swapalease.com, said in a statement.
Still, some differences arose when the figures were broken down by age. Drivers older than 50 noted lane departure warning as a favorite; younger respondents were more impressed by internal Wi-Fi connectivity. Text-messaging assistance was a popular option among women, while men were more interested in touch-screen controls.
The lowest-scoring features in the survey included heated windshield-washer fluid (19%); foot-activated liftgate (16.1%); in-car Google, Yelp and Facebook apps (15.4%); center-mounted airbags (12.1%) and push-button gear selector (9.2%).
Brands identified as doing the best job of developing new features included Mercedes-Benz (52.9%), BMW (45.1%), Ford (43.8%), Audi (39.4%) and Lexus (33.3%). GMC, Mazda, Dodge, Fiat and Kia scored the lowest.
Related
Consumers Want Backup Cameras, Blind Spot Systems
NTSB: Make Collision-Avoidance Systems Standard
More Safety News on Cars.com