Lexus to Replace Inside-Trunk Releases on Three Models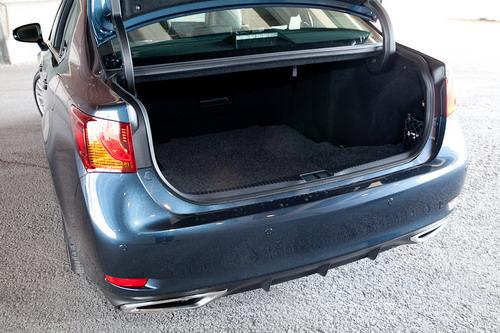 Following a
report in October
by Consumer Reports that emergency release levers inside the trunk of two Lexus models could snap off, Toyota will replace the levers on the 2007-13
Lexus ES
, 2006-12
IS
and
2013 GS
cars. The magazine found the levers in its 2013 ES and GS could snap off rather than release the trunk if you tugged them to one side, prompting Lexus parent Toyota to investigate. The automaker noted the IS has the same trunk-release design, and said it will announce a customer service campaign to retrofit all three cars with stronger levers starting next month,
the Detroit News reports
.
The campaign will affect some 700,000 cars, but it's unclear if that's globally or just in the U.S. Toyota spokespeople did not immediately respond to requests for comment.
During the summer of 1998,
11 children died
from trunk entrapment; release levers have been required in the U.S. since the 2002 model year.
No children have died
in a car with the releases since then.
Related
Toyota Recalls 2.5 Million Vehicles
Steering, Coolant Issues Trigger Massive Toyota Prius Recall
More Automotive News