Suzuki Demand Rises After Bankruptcy Announcement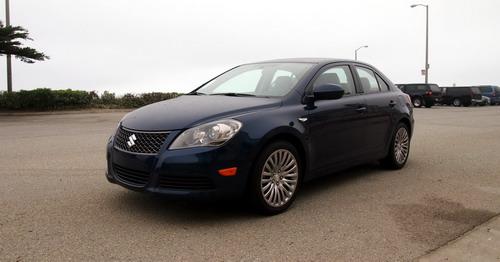 We'll take shameless credit. Following Suzuki's bankruptcy announcement of its U.S. arm, shoppers are responding to our endorsement of the nimble Kizashi. Or maybe all that Christmas eggnog is going to our heads. Still, Bloomberg News reports Suzuki is sending around 2,500 more cars here to meet demand, which surged after the Nov. 5 announcement. Sales in November increased 22.1%, and Suzuki dealers report strong December figures, too.
But it's too little, too late. Suzuki restructuring officer M. Freddie Reiss told Bloomberg the automaker will sell only about 22,000 cars in the U.S. this year. Seven in 10 Suzuki dealers sell fewer than five cars a month. Compare that to 2006 and 2007, when a slate of small cars plus the Chevrolet Equinox-related XL7 helped the automaker break 100,000 units.
Cars.com currently has just 1,994 Suzukis in stock — a dwindling figure for a carmaker that sold 23,412 cars through November. By comparison, Scion sold nearly as many tC coupes this year, and Cars.com has 3,995 examples in new-car inventory.
Incentives on 2013 models range from $500 on the Kizashi and
Grand Vitara
to $1,000 on the
SX4
, as well as zero-percent financing for up to 72 months for qualified buyers. (Regional differences may apply.) Suzuki will also
continue to honor
its seven-year powertrain warranty.
Related
Suzuki Bankruptcy: What You Need to Know
2013 Suzuki Kizashi: Get to Know It Before It's Gone
More Automotive News