Top 10 Most-Read Stories of the Year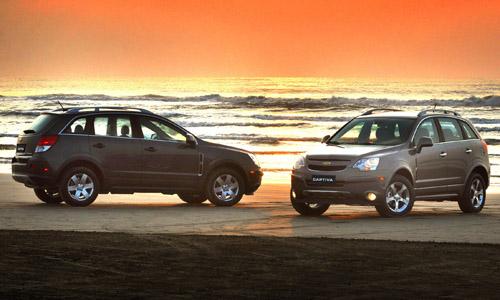 Out of thousands of Kicking Tires posts in 2012, a little novelty news item about the return of Chevrolet's Captiva Sport enjoyed something of a captive audience. The post, about the short-lived Saturn Vue crossover reappearing as the 2012 Chevrolet Captiva, finished the year with nearly 15% more reads than its nearest competitor.
Perhaps it was the sheer oddity of the thing, as the Captiva isn't sold at dealerships, but instead was brought back by General Motors for rental-fleet duty.
Further down the list are our top 10 cars we recommended for surviving the Mayan apocalypse aftermath, which if you're reading this now is, mercifully, irrelevant. Check out the rest of the list below:
1. The Saturn Vue Is Back as the 2012 Chevrolet Captiva Sport
2. Honda Confirms 2013 Civic Updates, Mum on Specifics
3. 2013 Mazda3: What's Changed
4. 2013 Hyundai Elantra Sedan: What's Changed
5. Top 10 Cars for the 2012 Apocalypse
6. 2013 Honda Accord Sedan Shrinks, Gets Plug-in Hybrid Model
7. 2013 Subaru Forester: What's Changed
8. 2013 Honda Odyssey: What's Changed
9. 2013 Honda Pilot: What's Changed
10. Recall Alert: 2005-10 Honda Accord, 2007-10 Honda CR-V, 2005-08 Honda Element