2013 Dodge Dart GT: First Drive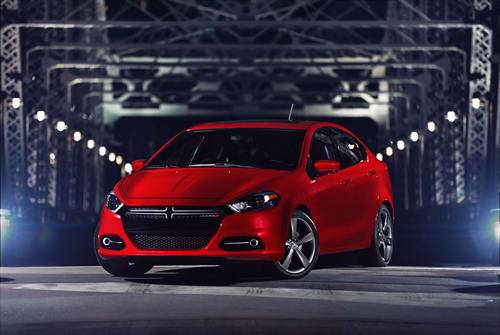 Until now, the sportiest of the Darts was the Rallye with a turbocharged 1.4-liter four-cylinder engine making 160 horsepower. For 2013, Dodge is adding a new 2.4-liter four-cylinder engine in the GT trim that makes 184 hp mated to either a six-speed manual or automatic transmission, and it will arrive at dealerships in a few weeks. I recently had a brief drive in the 2013 Dart GT at Chrysler's Chelsea Proving Grounds as part of the company's annual new model extravaganza that it hosts for the media.
This is not the high-performance version of the Dart that everyone has been waiting for. This is not an "SRT Dart" that enthusiasts are hoping will someday arrive to be the spiritual successor to the much loved Dodge Neon SRT4 or to erase the memory of its successor, the awful Dodge Caliber SRT4. It's honestly not even what we would expect from a potential Dart R/T. It is, however, a good step up on the enthusiast spectrum from the relatively soft, comfy Dart Rallye.
My brief spin around Chrysler's proving grounds in an early production 2013 GT included a couple of loops involving a highway-speed oval and a twisting handling track. The suspension and steering changes for the GT model bring a crisper feel to the handling, but without sacrificing any ride quality. The Dart GT rides and handles like a larger, more substantial car, partly due to its rather significant weight (more than 3,300 pounds) giving it some heft and momentum. The new 2.4-liter engine is a revision of an older Chrysler model that's now equipped with Fiat's MultiAir intake system and heavily massaged for duty in the latest models. It's reasonably quick, but that weight problem keeps the GT from feeling truly athletic. The six-speed automatic in my test car did not help matters much out on the twisty parts of the track, slow as it was to downshift out of corners, putting a damper on any true athleticism. Perhaps the six-speed manual is a better choice for drivers looking for a sporty compact sedan.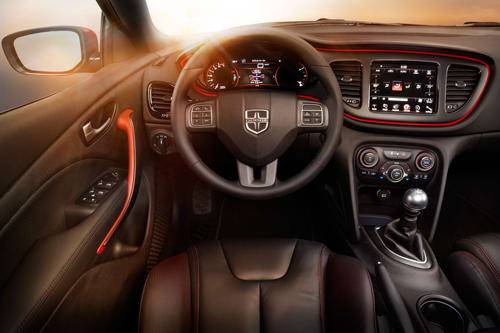 The GT is a good addition to the Dart lineup, but to turn this Italian-bred compact into a true Volkswagen GTI or Civic Si fighter, it will have to both go on a diet and find at least another 40 horsepower from one of its motors. Until then, the GT is merely a sporty car instead of a sports car.
Related
Research the 2013 Dodge Dart
Why the Dodge Dart Has a Long Way to Go
More Dodge Dart News