2013 Honda Accord, Acura RDX and ILX to Offer Apple's Siri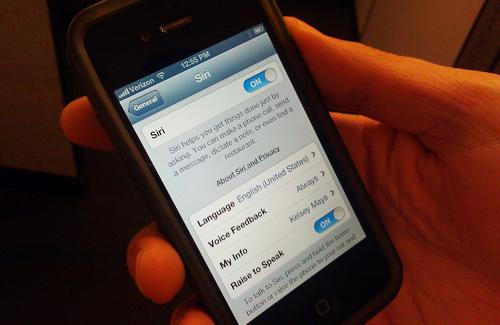 Later this year, Honda will integrate the iPhone's Siri artificial assistant into the 2013 Accord, as well as the
2013 RDX
and
ILX
from the automaker's Acura luxury division. If you have an iPhone 4S or iPhone 5 running the latest operating system, Siri can read incoming text messages, respond to texts and emails, add calendar appointments, check the weather, give sports scores or stock quotes, find points of interest, announce turn-by-turn directions or make a phone call over the car's Bluetooth system — just by pressing the steering-wheel Bluetooth button for a few moments. It's all part of Apple's new Eyes Free mode, which works while your smartphone screen stays dark.
Pricing for the dealer-installed option is still pending, Honda spokeswoman Robyn Eagles said. The news follows a similar announcement from GM, with other automakers — Audi, BMW, Chrysler, Jaguar/Land Rover, Mercedes-Benz and Toyota, according to Engadget — set to follow.
Dealer-equipped cars "should already recognize" the system from a compatible iPhone, Eagles said. "It's going to be done through new software installed into the telematics system in the car. You shouldn't have to download anything" in terms of apps. It does not work with the iPad, however.
Our editors have iPhones aplenty, so we'll report on Siri's car smarts once we get a look.
Related
An Overview of Apple's Eyes Free for Cars
iPhone's Siri Makes Its Way to the Spark and Sonic
More Automotive News