2014 Jeep Grand Cherokee, SRT: Up Close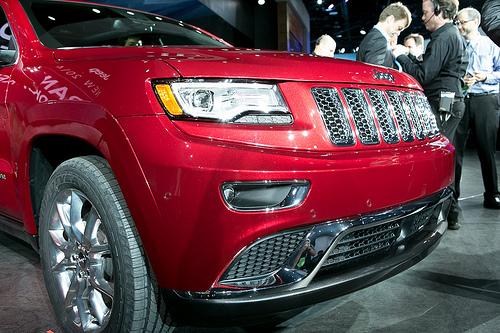 The Grand Cherokee definitely wasn't broken, and Jeep wisely didn't mess with it too much. Of the exterior changes, the front end looks good overall, though the more squinty headlights come "courtesy" of black plastic inserts that look pretty crappy to me. The chrome grille segments are a bit much, too, but that may depend on trim level and exterior color.
More 2013 Detroit Auto Show Coverage
The new Summit trim level's chrome treatment, which wraps from the low bumper along the rocker panels and around the back, is a sharp addition.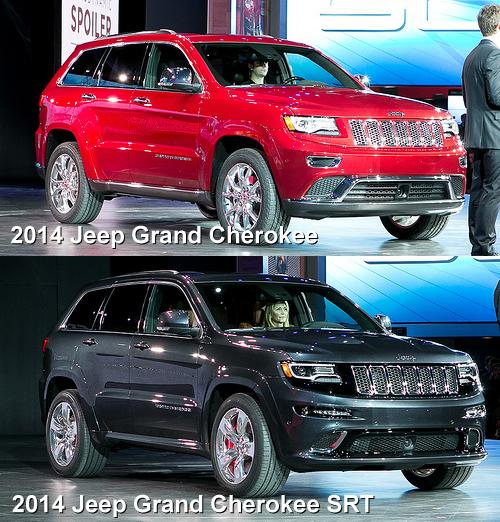 I like the SRT's tweaks, though I preferred the black model I got a sneak peek at (not on stage here at the auto show). Its black paint, darkened headlights and near lack of chrome gave it a more sinister look, aided, no doubt, by SRT President and CEO Ralph Gilles' introduction: "Luke, I am your father." Also, against the black paint, those plastic inserts below the headlights didn't look as objectionable ...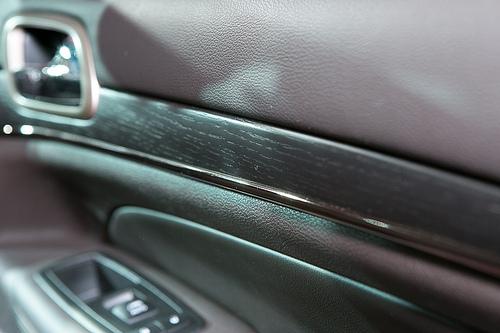 Inside, the cabin quality is high, with the possible exception of the faux-aluminum trim. The Summit's optional copper interior and open-pore wood trim look good to me, but such textured appliques are always controversial.
It's good to see a large LCD display between the gauges. It's capable of showing off-roading status like wheel position and ride height, graphically. This is one area where Land Rover took the lead, and Jeep is now playing catch-up.
Less impressive is the T-handle electronic gear selector for the new eight-speed transmission. It's the same type found in the Chrysler 300 and Dodge Charger. Unfortunate, considering other brands such as Ram have branched into the simple rotary knob selector I much prefer. The SRT's new exclusive steering wheel has taller shift paddles than the previous generation, which I called out at that car's introduction for being too close to the audio controls backing the spokes. There might still be some inadvertent commands, but it should be better.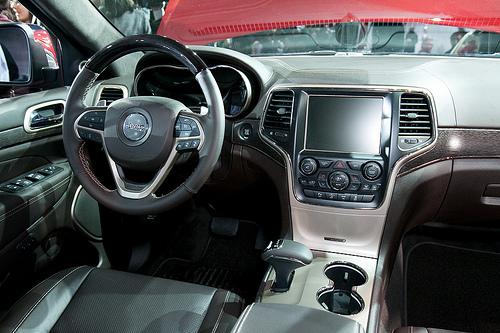 Having driven to the 2013 Detroit auto show in a 2013 Chevrolet Traverse reminds me how much I appreciate the 8.4-inch Uconnect touch-screen now available in the Grand Cherokee.