2014 Nissan Versa Note: Photo Gallery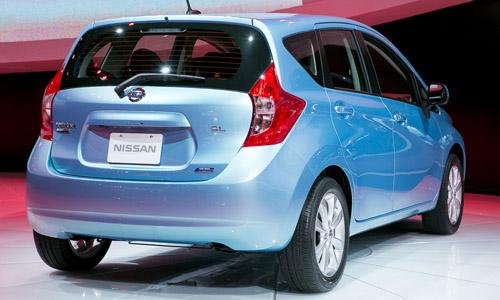 Nissan's Versa sedan was updated for 2012 — now it's the hatchback's turn. The
2014 Versa Note
hatchback shares its powertrain with its sedan sibling, but looks nothing like the previous Versa hatchback or the redesigned sedan.
More 2013 Detroit Auto Show Coverage
The new Note has flashier styling, more convenience features and will slot above the sedan in price. With about 115 cubic feet of cabin room and a price tag around $14,000, the Versa Note should appeal to buyers looking for a compact hatchback. Here's a photo gallery shot by Cars.com staff photographer Evan Sears.