2014 Nissan Versa Note: Up Close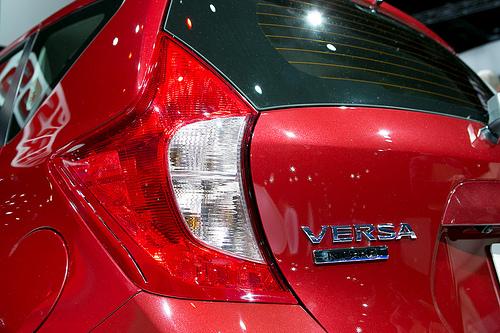 The new 2014 Nissan Versa Note, a five-door subcompact hatch made in Mexico will slot a notch higher than the entry-level Versa sedan in the U.S. That means it will have a more expensive starting price and a more comprehensive list of standard equipment.
More 2013 Detroit Auto Show Coverage
In person, the Note is decently attractive, if lacking some of the visual punch of Chevrolet's Sonic.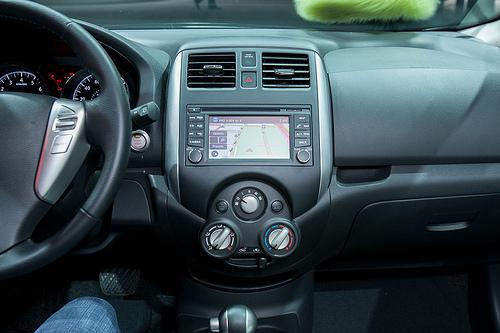 Inside, it's little changed from the Versa sedan. Interior plastics are engineered to a price point, with the climate controls decidedly low-rent. The touch-screen with optional navigation classes things up, however. With all the connectivity options for the Versa Note, the additional price for the hatchback starts to make more sense.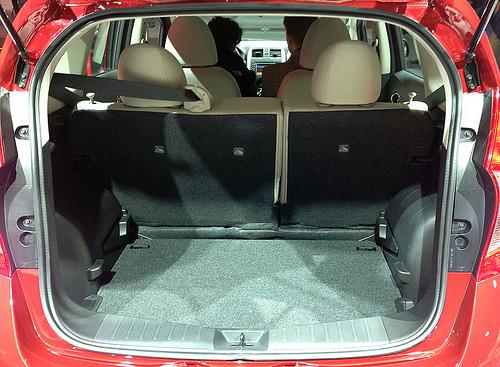 There are some clever design touches inside, too. The rear cargo area is reconfigurable with a package shelf that can divide the space, and the legroom is surprisingly spacious for both front and rear passengers.
Shoulder room is a bit tight, but this is a subcompact car that's made primarily for narrow streets in Asia and Europe — wider U.S. buyers will likely be rubbing elbows. In front, nice touches like a sculpted headliner add some headroom, and a driver's armrest helps out with comfort.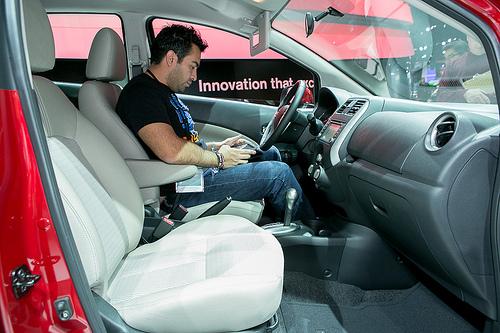 The cloth seating material in the show car was on par with the rest of the class, as well.
The Versa Note will face an increasingly competitive marketplace, given the proliferation of good subcompact hatchbacks. Trying to bank on connectivity and fuel economy may not be enough anymore, not with Ford Sync, Hyundai BlueLink and Chevy MyLink providing capable alternatives.