Audi Puts 4G Wireless Into Cars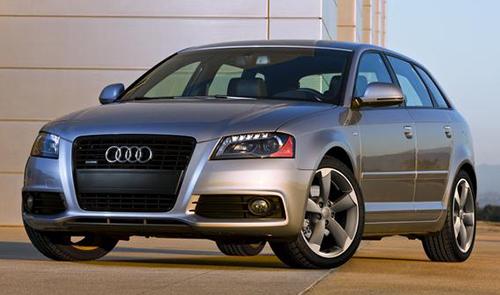 Audi continues to advance in-car wireless communication with today's unveiling of the 2013 A3 with 4G LTE connectivity at the 2013 Consumer Electronics Show in Las Vegas.
"With peak data rates approaching 100 megabits per second, the enhanced Audi connect services in the A3 are expected to transform the user experience and provide enhanced features such as an in-car Wi-Fi hotspot, internet radio, Web services and an augmented navigation system that presents street level visual imagery streamed to the vehicle," an Audi news release stated.
In addition to enhancing real-time navigation and weather and travel information, the upgrade to the LTE, aka long-term evolution, wireless standard will provide faster Wi-Fi hotspot access for as many as eight wireless devices in the car, Audi stated.
Related
Lexus, Audi Deliver Driverless Car News at CES
New Sedan Coming to A3 Lineup
More Audi News on Cars.com