BMW Concept 4 Series Coupe: Up Close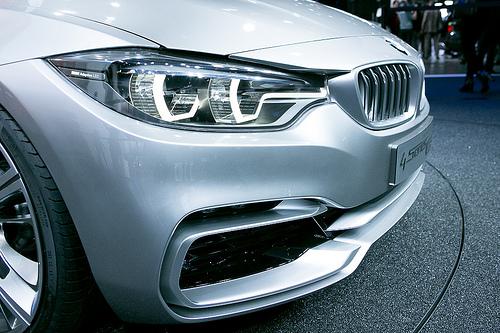 The BMW Concept 4 Series Coupe looks terrific, and I don't feel that way about the current 3 Series coupe. I know the point behind two-doors is they're supposed to look better, but I've always found the current coupe awkward. The proportions are much better here, improving on the new direction seen in the redesigned 2012 3 Series sedan.
More 2013 Detroit Auto Show Coverage
The question is whether this design — apart from the proportions — will make it into production. I have my doubts.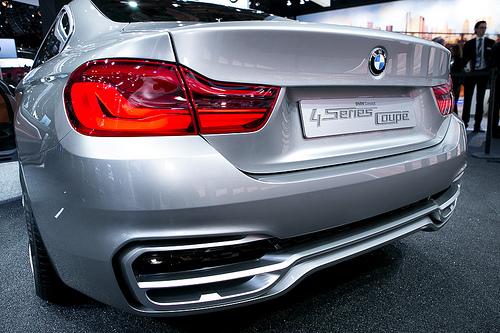 One of the concept's most compelling qualities is how it carries the hexagonal theme of its LED corona running lights all around the car. You can see it in the shape of the enormous lower grille, the matching rear bumper/diffuser, the "Air Breather" vents in the front fenders, the intricate side mirrors and even the door handles.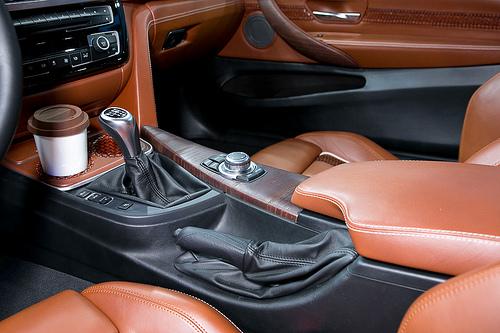 The problem is the lower grille, which looks like the modern-art version of a cow catcher, seems horribly vulnerable to the slightest tap against a curb or anything else. Ditto for the rear diffuser.
Speaking of art, the side mirrors are sculptures in their own right, with airfoils spaced apart from the main structures. BMW claims they were designed to decrease drag and wind noise, but I'll be surprised if their complexity and cost allows them to see the light of a dealer's showroom.