Hyundai HCD-14 Genesis Concept: Photo Gallery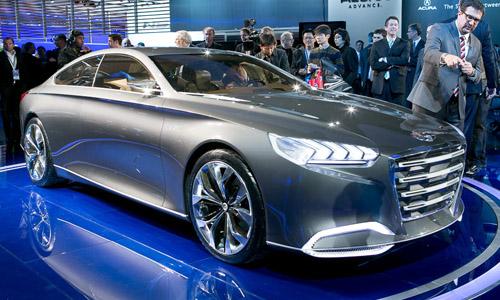 Based on Hyundai's new
HCD-14 Genesis concept
, it looks like the automaker is planning to take its large sedan upmarket with what looks like a Bentley-inspired rear.
More 2013 Detroit Auto Show Coverage
Although the concept hints at what the next-generation Genesis could look like, we don't think its ultra-low, coupe-like roofline and rear-hinged doors will make it to production. However, it's likely that the HCD-14's 5.0-liter V-8 engine and rear-wheel-drive setup will. Check out the gallery below.