Nissan Resonance Concept at the 2013 Detroit Auto Show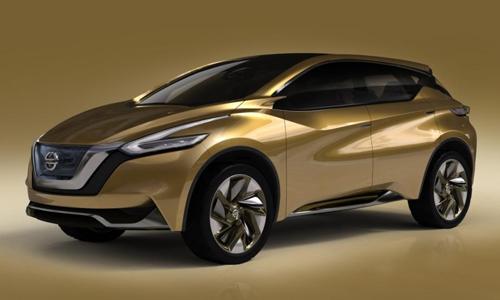 Looks like: Nissan's most dramatic design since the Juke
Defining characteristics: Boomerang headlights, nifty 3-D center console screen
Ridiculous features: Nifty 3-D center console screen, 22-inch wheels
Chances of being mass-produced: Good chance this is the direction for the next Murano
Nissan's Murano has long been one of the more aggressively styled crossovers on the market, but it's time for a refresh. Along comes the Nissan Resonance concept at the 2013 North American International Auto Show in Detroit.
More 2013 Detroit Auto Show Coverage
Featuring what the company calls "V-Motion" styling, Nissan says its designers were inspired "by the future allure of hypersonic travel." The Resonance employs significant airflow management to boost its fuel economy, an important factor for this concept CUV because it's also a hybrid. But don't expect the stars to streak by your windshield.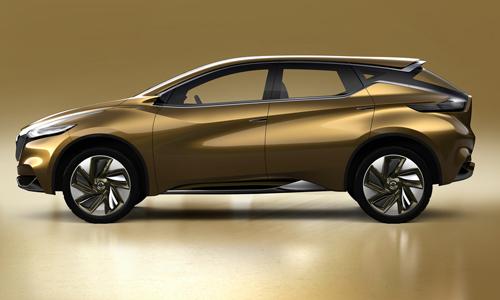 Under the hood is a 2.5-liter four-cylinder engine mated up to a hybrid-electric drive system, according to Nissan. It employs a single motor and dual clutches to allow for all-wheel drive, and the transmission is Nissan's next-generation Xtronic continuously variable automatic transmission. The Resonance is slightly larger than the Murano, featuring a wheelbase that's 2 inches longer, which should allow for more legroom for passengers.
The interior is pure concept car - a multilayered "holographic" center console displays controls and readouts in futuristic fashion. While it's definitely cool to behold, it stands little chance of making it to production.
Nissan is focusing a lot of attention on the Resonance concept's style, inside and out, emphasizing its intent as a fashion accessory as much as its five-passenger accommodations. The Murano has been one of Nissan's more popular CUVs but not really one of its more practical. With the new seven-passenger Pathfinder now filling the role of the practical people hauler, it could very well be that the Resonance hints at Nissan planning to take the Murano in an even more style-over-substance direction. That's not a bad thing given how good the Resonance looks, and it would give buyers more choice in showrooms as well.