Original TV Batmobile Sells for $4.2M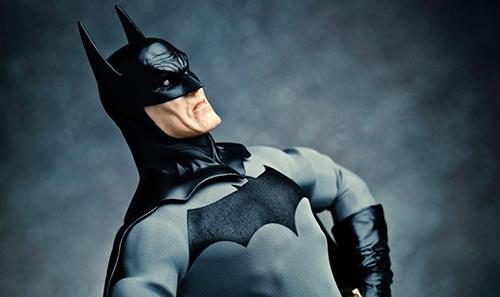 BAM! POW! ZONK! A mystery bidder defeated competitors at an auction on Saturday to acquire the original Batmobile used in the 1960s "Batman" TV series, according to USA Today.
So, how much did the campy yet classic crime-fighting car fetch in this era of more "serious" Batmobiles like those seen in Christopher Nolan's Dark Knight trilogy? According to USA Today, renowned car customizer George Barris' 19-foot-long, black, bubble-top 1955 Lincoln Futura driven by actor Adam West's Caped Crusader went for — "Holy sticker shock, Batman!" — $4.2 million.
USA Today reports that the winning bidder has not been disclosed, but at that price, "millionaire Bruce Wayne" of 1966 might have to settle for leasing it from the "billionaire Bruce Wayne" of today.
Related
Original Batmobile from TV series sells for $4.2M
(USA Today)
SEMA's Smart Batmobile Looks a Little Cramped
Top 10 Most Memorable TV Cars