Plug-in Ford Fusion EPA Rated at 108 MPGe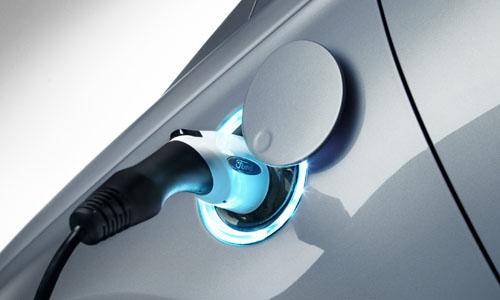 In the midst of a
fuel-economy controversy
involving hybrid versions of the
Ford C-Max
and
Fusion
comes a bit of good news for the blue oval brand. The plug-in version of the Fusion is EPA rated at 108 miles per gallon equivalent in the city. In highway and combined driving, the Fusion Engergi is rated at 92 and 100 MPGe, respectively.
Ford calls it the most fuel efficient sedan in America, and it bests hatchback competitors like the Toyota Prius Plug-in (95 MPGe combined) and the Chevy Volt (98 MPGe combined).
The Energi uses a version of the Fusion Hybrid's powertrain: a 2.0-liter four-cylinder paired with an electric motor and a continuously variable automatic transmission. It's quite a bit more expensive, however. The Fusion Hybrid, which is EPA rated at a controversial 47/47 mpg city/highway, starts at $27,995, including a $795 destination charge. Base SE Luxury versions of the Energi start at $39,495 and topline Titanium versions at $40,995, excluding any state or federal tax incentives.
When the Fusion Energi goes on sale later this month, it'll be the third plug-in Ford has recently introduced. It follows the Focus Electric and C-Max Energi.
Related
Hybrid Mileage Lawsuit Hits Ford
2013 Ford C-Max Energi Rated at 100 MPGe
Research the 2013 Ford Fusion Energi