Recall Alert: 2011 BMW 1 Series ActiveE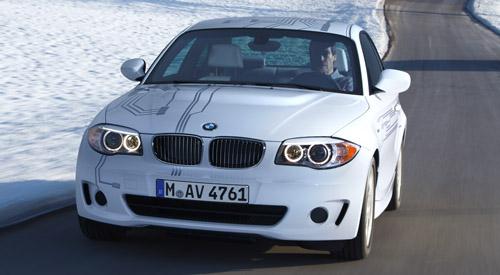 BMW is recalling 360 model-year 2011 versions of the
1 Series
ActiveE compact electric car due to a problem with the drivetrain housing assembly, according to the National Highway Traffic Safety Administration.
The affected vehicles were manufactured from Aug. 17 through Dec. 19, 2011 (check your vehicle's build date on a sticker on the driver-side doorjamb). In these vehicles, the driveshaft housing assembly may have been poorly sealed, resulting in a lack of grease on the gear shaft that transfers power from the motor to the transmission. This could result in a sudden loss of power, increasing the risk of a crash.
BMW has already started notifying customers by telephone, and dealers will inspect and replace the affected parts for free. BMW has stated that all of these electric vehicles are part of a field trial leasing program and that the automaker maintains contact with the lessees during the duration of the lease; the cars are not available for retail sale. Customers can call BMW at 800-525-7417 or NHTSA's vehicle safety hotline at 888-327-4236 for more information.
Related
Research the BMW 1 Series
BMW's First Electric Vehicle Offered as $499 Monthly Lease
Check out Other Recalls