Toyota Settles Wrongful Death Lawsuit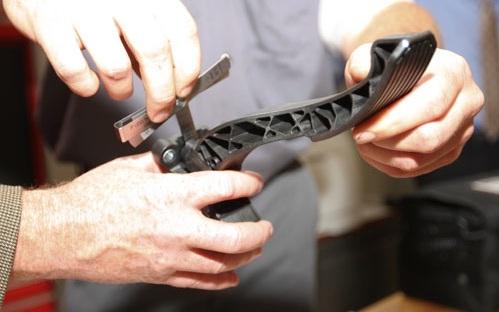 Toyota has settled the first wrongful death lawsuit over unintended acceleration, involving two people killed in a Toyota Camry, the Associated Press has reported. It was the first of hundreds of lawsuits over fatalities and injuries arising from claims of unintended acceleration. In December 2012, the automaker settled a $1.1 billion class-action lawsuit brought by Toyota owners who claimed their car's value was hurt by the acceleration issue dating back to 2010.

"We sympathize with anyone in an accident involving one of our vehicles" and "we continue to stand fully behind the safety and integrity of Toyota's Electronic Throttle Control System, which multiple independent evaluations have confirmed as safe," Toyota said in a statement.
Toyota settled an earlier $10 million wrongful death lawsuit in 2010 before the remaining lawsuits were consolidated in U.S. District Court. A part of this consolidated group, the most recently settled lawsuit was brought by the family of two people who were killed when their Camry slammed into a wall in Utah; investigators and the surviving passengers said the Camry suddenly accelerated. The case was supposed to be in court in February, and AP reports the next case is scheduled to be heard in May.

Related
Toyota settles bellwether wrongful death lawsuit (Associated Press)
Toyota Announces Settlement in Unintended Acceleration Lawsuit
Toyota Slapped With $17.35 Million Recall Fine