2014 Chevrolet Cruze Diesel at the 2013 Chicago Auto Show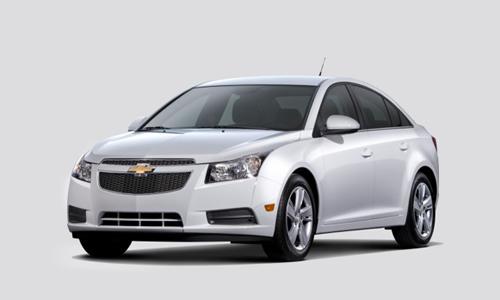 Competes with: Volkswagen Jetta TDI, Chevy's own Cruze Eco
Looks like: A lot of money to pay for little fuel economy benefit
Drivetrain: Turbocharged 2.0-liter diesel four-cylinder making 148 hp and 258 pounds-feet of torque; six-speed automatic transmission
Hits dealerships: Summer 2013
Supposedly Americans just don't like diesel passenger cars. Every German auto brand disagrees, however, and VW seems to have no trouble selling at least a quarter of its total volume with an oil burner under the hood. With fuel prices consistently high over the last few years, automakers are looking at diesel as a fuel-efficient option, and GM will be the first domestic automaker to offer a diesel-powered passenger car later this year with the 2014 Chevrolet Cruze Diesel.
More 2013 Chicago Auto Show Coverage
Outwardly, the '14 Cruze Diesel looks just like the current Cruze — a freshening of Chevy's compact sedan is still at least one model year away. Instead, the changes are in the engine bay, where there's a turbocharged 2.0-liter diesel four-cylinder engine making just 148 horsepower but pumping out a formidable 258 pounds-feet of torque. Chevy says that the motor can also enter an "overboost" mode for 10 seconds, which boosts torque to 280 pounds-feet on a limited basis. That power channels through a standard six-speed automatic transmission and propels the Cruze Diesel to 60 mph in just 8.6 seconds. It's not a blistering drag-strip performance, but it's a hair quicker than the Cruze Diesel's main competitor, the Volkswagen Jetta TDI, which does it in 8.7 seconds.
Other bits from the Cruze Eco are recycled to wring the maximum possible mileage out of the Cruze Diesel, including low-rolling-resistance tires and an Aero Performance Package. The Diesel will come very well-equipped, featuring standard leather interior and 17-inch alloy wheels. One difference, however, will be the trunk size — the Diesel model sacrifices about 2 cubic feet for a diesel emissions fluid tank. In order to meet more stringent emissions standards, some automakers are opting to use a process called selective catalytic reduction, which injects a small amount of a urea mixture into the cylinders. The tank is expected to last for 10,000 miles and should be serviced at the same time as the car's required oil changes, according to GM.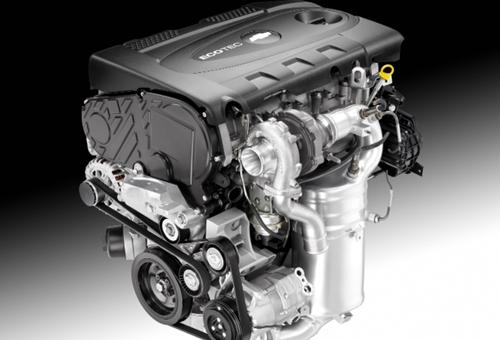 The problem with the Cruze Diesel is that the numbers don't work terribly well. Anticipated fuel economy is 42 mpg highway, according to GM, much less than pundits expected. The Volkswagen Jetta TDI features identical fuel economy and starts well below the Cruze Diesel's $25,695 asking price, including an $810 destination charge. The Cruze does feature a standard automatic transmission and leather interior, which narrows the gap with the VW, but a comparably equipped Jetta still costs nearly $1,500 less.
The bigger problem comes when the Diesel is compared with Chevy's own gas-powered Cruze Eco model, which features identical fuel economy but weighs more than 400 pounds less, stickers at a full $4,000 less and is a half-second faster to 60 mph than the Diesel model, despite a considerable deficit in torque output. GM points out that those numbers are for the manual transmission model Eco and that the automatic Cruze Eco gets 39 mpg, but any buyer concerned with maximum fuel efficiency and frugality is likely going to have a hard time swallowing that price premium for an extra 3 mpg and an automatic transmission. With numbers like these, GM may have a hard time convincing buyers to go with the new Cruze Diesel over other options in its own showroom.