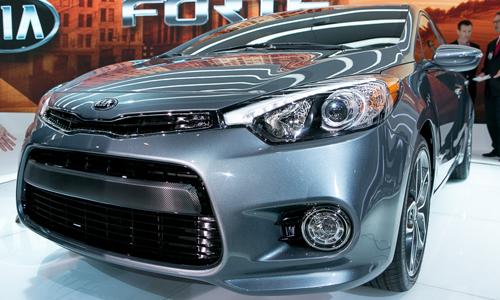 Kia's newest compact hatchback is here, and it's a looker. Based on the same platform as the Hyundai Elantra GT, the Forte 5-Door may share some chassis parts but gets its own unique powertrains. The one to have has to be the SX trim level with a 201-horsepower, turbocharged 1.6-liter four-cylinder, a choice of six-speed manual or automatic transmissions, a sport-tuned suspension and more aggressive styling.
More 2013 Chicago Auto Show Coverage
That styling is simply fantastic. Kia has been on a roll lately with the styling of its latest products, and the new 5-Door is no exception. Sporting aggressive front and rear ends with LEDs aplenty, it's a shape not unlike the Europe-only Volkswagen Scirocco: low-slung, racy and more appealing than its Hyundai cousin.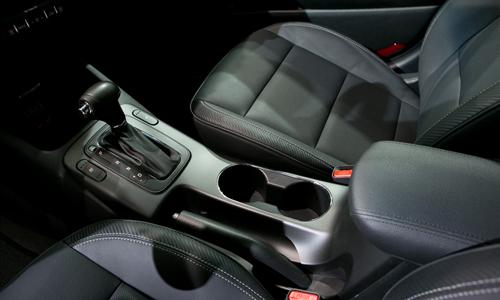 Inside, upscale materials replace the last Forte's just-average plastics with decent-quality leather covering the seats and a fake carbon fiber graining on the instrument panel; both look good. The 5-Door is comfortable, but the lower roofline and more aggressive rake to the rear window mean rear headroom is not as good as it is in competitors like the VW Golf.
The big question is price. The Elantra GT is one of the more expensive versions of Hyundai's compact platform; the same likely will be true for the Forte — especially since the Forte 5-Door's entry model is the midlevel trim for the sedan. Given the high level of equipment, however, and the Korean penchant for offering only a few build combinations to keep costs to a minimum, it is likely to be a well-outfitted car for the money. If it drives as well as it looks — and judging from our impressions of the sedan it has a good chance — this could be a big winner for Kia.