2014 Toyota Tundra: Photo Gallery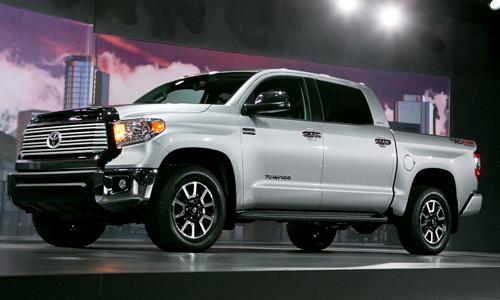 With little in the way of structural changes to speak of, the 2014 Toyota Tundra's unveiling at the 2013 Chicago Auto Show today was all about the full-size pickup truck's redesigned exterior. With a larger, more angular front grille and face, along with more character lines and visual depth over each fender well, the new Tundra gains a beefier, more imposing presence. In the rear, the truck gets a new tailgate with an integrated spoiler.
More 2013 Chicago Auto Show Coverage
Another notable update to the Tundra is on the inside: new, modern instrumentation, which replaces aging features that have elicited criticism in recent years. Some segment-first technological enhancements also have been added, including a standard backup camera and cross-traffic alert system. Check out the gallery below.