Blizzards Often Precipitate White Sale for Car Shoppers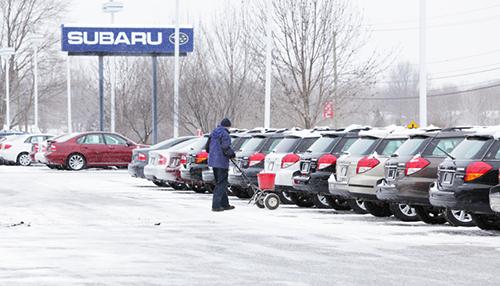 Weather statisticians are now finding Nemo didn't wind up ranking among the worst winter storms in history. That's cold comfort for residents of, say, Portland, Maine, still thawing out from the weekend blizzard that dumped as much as 32 inches of snow in the Northeast.
Prospective car buyers in the region, however, may have something to look forward to after the storm. Almost exactly three years ago, just after blizzard conditions struck the East Coast, an auto-industry economist told residents of those snow-covered areas that the days following the flakes were among the best for car buyers.
"You're not going to find more motivated dealers," said Paul Taylor, chief economist of the National Automobile Dealers Association, according to USA Today. Dealers have "carefully brushed the snow off and they need to sell some vehicles."
With temperatures expected to reach the 40s and even a bit of sunshine to be had this week in the hardest-hit areas of the Northeast, car shoppers may be in for a relatively nice week for strolling the lots looking for a good deal.
Related
Blizzards Good for Car Buyers
The Cars of the Chicago Blizzard of 2011
Read More About Car Buying on Cars.com