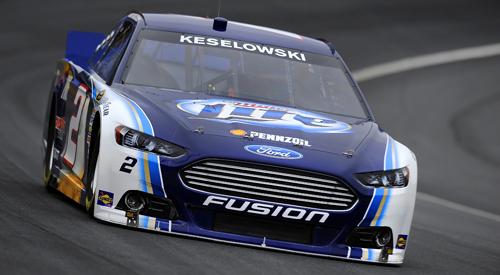 NASCAR has a decidedly different look for 2013, with all-new racecars debuting at the Daytona 500 on Sunday. It's a big change that should excite casual car fans as well as those hard-core enthusiasts who paint their favorite driver's number on their face. For the first time in decades, the redesigned racecars look like real street-driven production versions.
Since 2007, NASCAR's Sprint Cup series — its most elite racing tier — featured cars from Chevrolet, Dodge, Ford and Toyota with the same basic shape and little to distinguish them other than decals used to imitate headlights, grilles and taillights. Fans began to complain about how similar the racecars looked soon after their introduction.
"While successful in introducing a safe car, it lacked manufacturer-specific attributes. Manufacturers had very little room to make them representative other than with decals," says Mark Kent, director of GM racing. "For 2013, the all-new car builds on the current car but allows manufacturers the opportunity to make them look like their production counterparts."
NASCAR and the automakers worked closely together to design the new racecar, making them seem closer to the everyday versions seen in millions of garages nationwide.
"Toyota aerodynamicists worked on this, and for the first time ever they worked with the [production] Camry design engineers," said Lee White, president of Toyota Racing Development USA.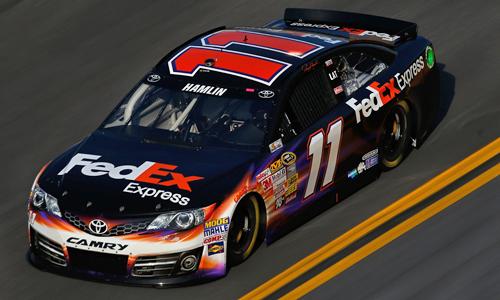 The new car's overall shape is sleeker and more proportional to a real car with a laid-down windshield that curves like a production car. Each Chevrolet SS, Ford Fusion and Toyota Camry on the track has individual characteristics beyond merely stickers and features unique front and rear styling. The 2013 Fusion's trademark upright, horizontally slotted grille looks the same on the racecar as it does on the road car.
"Fans can tell what they are," White said. "[That's] not something they could do before."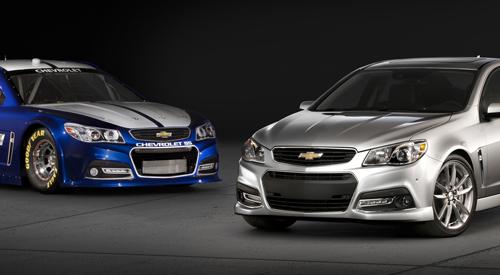 Appearing more like production cars was a major goal, but improved racing was also important. The new car's sleeker aerodynamics and lighter weight (150 pounds less) were done to promote a new style of racing. "We should see a bit of change where guys can hustle and be more aggressive than in the old car," said Robin Pemberton, NASCAR's vice president of competition.
Preseason testing looks promising and fans can see the end result when the new car runs its first full race in the Dayton 500 on Sunday.
Related
2014 Chevrolet SS: First Look
2014 Chevrolet SS: More Photos
More Chevrolet News on Cars.com