Our BRZ's First Casualty: Factory Floormats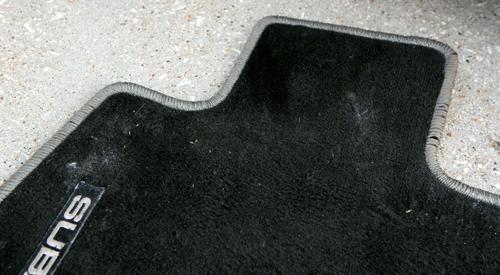 Much to our surprise, the carpeted floormats that came with our 2013 Subaru BRZ long-term tester were trashed after just two months. The outside piping unraveled and gray carpeting fuzz balls blew into the wind when the mats finally came out after barely surviving 90 days of daily use during a mild Chicago winter. Currently Subaru doesn't offer an all-weather floormat for the BRZ like its other cars, so we turned to aftermarket floormat manufacturer WeatherTech for a winter-friendly alternative.

WeatherTech recently released its digitally molded FloorLiner front floormats for the BRZ that retail for $99.95. Calling the FloorLiner product "floormats" may be misleading because what WeatherTech offers provides substantially more floor coverage and protection than the flimsy pieces of carpet found in most new cars. Managing Editor David Thomas liked the set he got for his 2010 Subaru Outback so much that they don't come out after winter ends. His two kids may make them more valuable year-round.
In the BRZ, WeatherTech's FloorLiner mats fit every contour of the front-floor space; they are made of a flexible plasticlike material that protects the carpet from melted snow, salt, dirt and debris.


WeatherTech's mats fit spot on in the BRZ. They didn't need trimming or massaging to secure into the factory floor latches and offer plenty of distance between the mats and pedals. The new mats are hardly noticeable while driving and cling closely to the floor without interfering with manual-transmission footwork. The mats have a small gap where they meet the seats, though there's a chance the gap will settle after breaking in.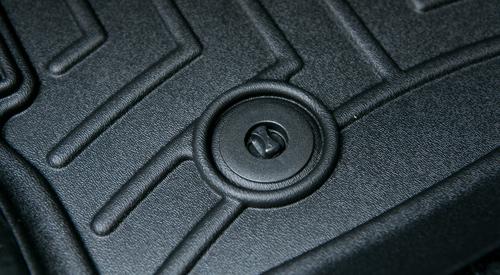 What may upset some BRZ or Scion FR-S owners is how the WeatherTech mats cover the aluminum-alloy foot rest on the left side of the foot well. In most other cars this area wouldn't be anything worth leaving exposed. However, the "dead pedal" — as it's called — is an attractive piece of the BRZ's interior that is now partially hidden behind a utilitarian-looking mat. Also, as of now the FloorLiner product isn't available for the BRZ's rear seats. That's not a problem for us considering people rarely sit in the rear. Owners with kids who ride in the back frequently, however, will have to settle for the factory mats.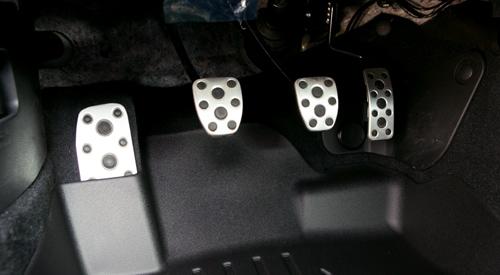 Related
Tested: WeatherTech DigitalFit Floormats
Cars.com Long-Term Test Cars
2013 Subaru BRZ Review