2014 BMW 3 Series Gran Turismo: Up Close
The new BMW 3 Series Gran Turismo is a much sleeker car than its larger sibling, the 5 Series Gran Turismo. Its profile more closely resembles a coupe's, and the car lacks the abrupt finish at the rear that the 5 Series GT possesses. Unlike the 5 Series, fans of conventional wagons aren't out of luck as the 3 Series is still offered in the sport wagon body style.
More 2013 New York Auto Show Coverage
The cabin is roomier than the sloping roofline suggests, and the backseat is especially accommodating for adults. Legroom is up 2.8 inches compared to the 3 Series sedan and sport wagon, and you can tell when you get in. There's enough room to stretch your legs a bit, unusual in this part of the luxury segment. The 3 Series GT is a bigger car than the sport wagon, measuring nearly 8 inches longer overall.
With 18.3 cubic feet of cargo space under the hatch, the 3 Series GT actually offers more cargo room than the 3 Series sport wagon. The raked rear window, however, limits the car's utility as it effectively makes the top of the rear backrest the highest point cargo can be loaded without bumping into the rear glass. BMW includes levers in the cargo area to lower the rear seats, which are spring loaded and fold flat with the cargo floor when released.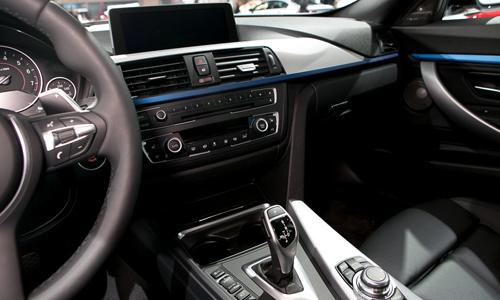 Some enthusiasts might bemoan cars like the 3 Series GT, arguing that BMW's own 3 Series sport wagon is a more sensible choice. In this case, though, practicality doesn't suffer much — and may even be better in some ways — despite the sporty styling.