2014 Buick Regal Photo Gallery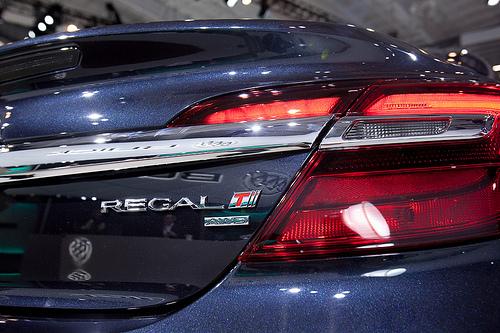 Buick's attractive Regal gets a more athletic look, more horsepower and more features inside and out for 2014. While cosmetic changes aren't over the top, new headlights and taillights with LED accents are the most noticeable.
More 2013 New York Auto Show Coverage
Following in the steps of the LaCrosse, the Regal's cabin loses a lot of buttons and gains better interior trim. The gauge cluster features a new, customizable 8-inch display. There are also more new safety features available like forward collision alert, lane departure warning and blind spot monitoring.
The biggest changes come under the hood, as the optional turbocharged 2.0-liter four-cylinder gets a big boost in power, now making 259 horsepower and 295 pounds-feet of torque in both the Regal GS and Turbo models.
Buyers seeking pure driving fun should consider the Regal GS, which has a sport-tuned suspension, six-speed manual transmission, Buick's Interactive Driver Control, big Brembo brakes and a refreshed, more aggressive appearance for 2014.
Pick your flavor; see our photos of Buick's new Regal Turbo and Regal GS below. Cars.com photos by Evan Sears.