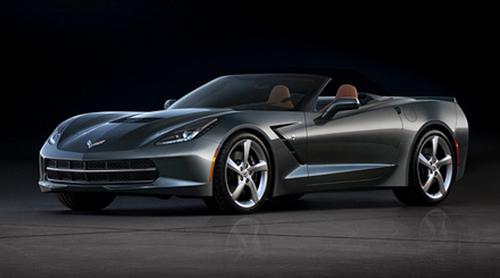 Through no fault of its own, this week's debut of the 2014 Chevrolet Corvette convertible at the 2013 New York International Auto Show fit squarely in the "Yeah? And?" category. GM has a perfect record of offering a convertible version of a next-gen 'Vette, so it seemed unlikely that the automaker would choose to break its streak during the iconic sports car's 60th anniversary tour, which began with the seventh-generation coupe's show-stealing appearance at the Detroit auto show in January.
More 2013 New York Auto Show Coverage
Continuing with this no surprises theme, Cars.com reviewer Kelsey Mays says not much has changed in the drop-top conversion in part due to an already-increased rigidity that required no structural reinforcement. Check out the video below.