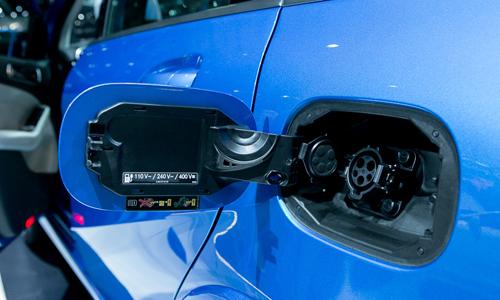 The Mercedes-Benz B-Class may look familiar to world travelers, but the all-electric B-Class Electric Drive version is new. The four-door hatchback is not a particularly large car, with overall exterior and interior dimensions similar to Ford's C-Max Hybrid and C-Max Energi plug-in hybrid. The B-Class is sold internationally with gasoline and diesel engines but not in the U.S. That's about to change when an all-electric B-Class — the only variant — goes on sale here in early 2014 with an estimated range of approximately 115 miles.
More 2013 New York Auto Show Coverage
Mercedes' electric B-Class is a full-blown luxury car with a classy, light-colored interior and classic Mercedes appointments; its dashboard layout is similar to the recently introduced entry-level CLA-Class sedan. The B-Class' interior is a step up compared to electric hatchbacks like the Nissan Leaf and Chevrolet Volt. An electric gauge showing charge, power and boost readouts replaces a traditional tachometer. Interior roominess mirrors the C-max's cabin, where at 6 feet tall, I fit snuggly with enough head- and legroom to be comfortable, though there's not much room to spare.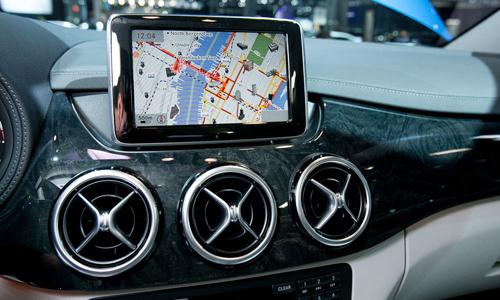 It's hard to tell the B-Class is anything but an electric car with a nearly seamless integration of the lithium-ion battery under the floor. Many normal cars turned fully electric sacrifice cargo or passenger room to fit a big battery, but the B-Class has a nearly flat floor in the second row — there's just a slight floor hump. The second row has split-folding rear seats, but they don't completely fold flat; a ramped 3-inch-tall divider sits between the cargo area and rear seats.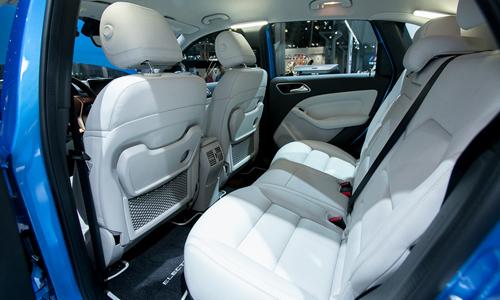 The B-Class is a new breed of electric luxury car, and pricing will determine where it fits into the electric landscape. Luxury electric cars currently come at a price premium: an entry-level Tesla Model S starts at $60,800 with an estimated range of 160 miles. Non-electric small luxury hatchbacks have been a hard sell in the U.S., so it'll be interesting to see if the electric angle can attract buyers.