2014 Land Rover Range Rover Sport: Up Close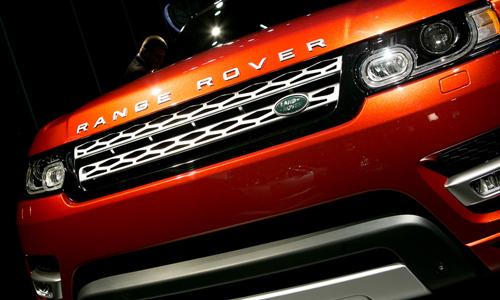 If you're a fan of Land Rover's big, posh sport-utility vehicles, you'll be pleased to hear that the company's new and improved versions don't stray from that formula. The latest addition to the line, the 2014 Range Rover Sport, slots in nicely between big daddy Range Rover and little brother Evoque.
More 2013 New York Auto Show Coverage
This is the athlete of the bunch, and it's evident from the moment you approach the truck. It looks low, with an optional two-tone paint job that accentuates the sleek body lines. Wheels are big and fill the wells nicely, with a wide stance that hints at the power underneath. Yet it is still immediately identifiable as a Range Rover, with a classic shape and silhouette that harkens back decades. The details, however, are quite modern; it's got LEDs front and rear and more than a touch of the successful Evoque's design.
Inside, things look better than ever. Nearly every surface has thick, high-quality stitched leather or cool metal trim, and since this is the sports car of the Land Rover lineup, interior color combinations and seat cover patterns are pretty racy. Grippy faux-suede accents the top-line Autobiography trim level, playing off the blood-red leather that covers the seats, dash, doors and steering wheel. It manages to feel both expensive and modern without going too far into gauche.
There's a new third-row seat option, but forget putting anyone you like back there — it's kid-sized. Overall, the new Range Rover Sport looks as it should — a racy, butch machine that looks as if it will easily deliver on Land Rover's promise that this is the fastest truck it's ever made.