2014 Toyota Highlander: Photo Gallery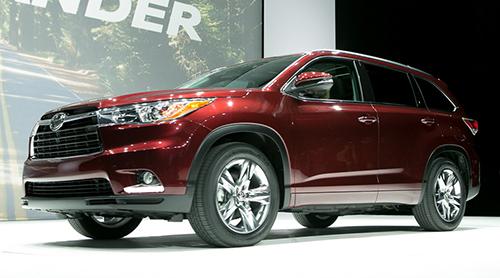 They say it's what's inside that counts — but we all know no self-improvement kick is complete without an image makeover to go with it. And so it goes with the 2014 Toyota Highlander, which the automaker has dutifully spruced up, inside and out. Exterior updates include a lower, more aerodynamic roofline; longer, wider body; and larger rear quarter windows and repositioned front A-pillars, both of which improve visibility.
More 2013 New York Auto Show Coverage
Inside are overdue interior upgrades like a soft-touch instrument panel and noise-reducing acoustic glass. That's in addition to a reported 34% cargo-space boost, as well as seating for an eighth passenger thanks to a wider third row. Check out the gallery below. Cars.com photos by Evan Sears.