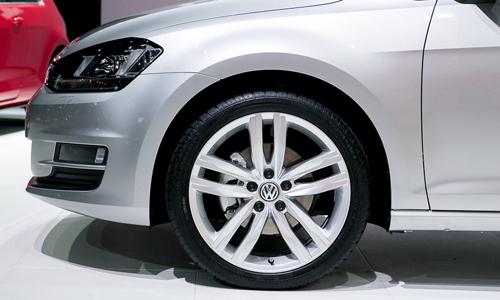 There are plenty of significant changes under the all-new Golf's sheet metal, including new powertrains that get 8% to 15% better fuel economy, but you wouldn't know it from the conservative exterior styling. VW fans will be able to spot the new subtle creases and lighting details, but they'll go unnoticed by most people. It might not be the flashiest hatchback in the segment, but if VW's history is anything to go by, it won't look dated anytime soon, either.
More 2013 New York Auto Show Coverage
The performance-oriented GTI shares the Golf's new platform but gets slightly more aggressive styling. Many of the design cues, like the honeycomb grille and front air dam strakes, mirror those of the current GTI. The grille's red accent line now carries through the headlights, which is a nice touch, and there's a new badge on the front fenders.
Thankfully, the cabins of both cars retain the kind of upscale cues that were at one time Volkswagen hallmarks and separated the brand from its competitors. That changed with the debut of the redesigned Jetta sedan a few years ago; it had a more basic, price-focused interior. Volkswagen found a better balance between value-oriented and premium elements with its Passat family sedan, and it has done the same with the new Golf and GTI, too.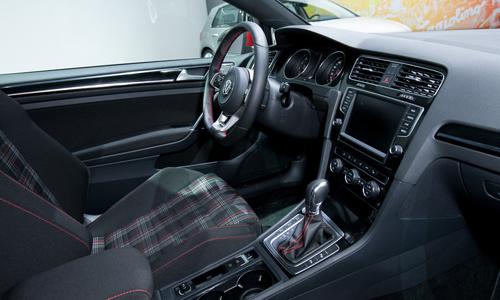 Niceties in the Golf include chrome accents, a sliding and height-adjustable front armrest and soft-touch surfaces on the dashboard and doors. The controls are familiar and avoid capacitive touchpads in favor of conventional buttons and knobs, which is fine by me.